Joyful Being
A 12-week meditation course that will help you uncover the effortless joy that is your own nature.
Register Now
Have you been trying for ages to start a meditation practice but something's not clicking?
Do you know you "should" meditate but you don't really know how?
Are you wondering if meditation is even good for you because you just wind yourself around your thoughts and spend all your time in inner conflict?
Do you want to claim attention as your own?
Do you need the support of a caring skilled teacher and a community net with a clear structure?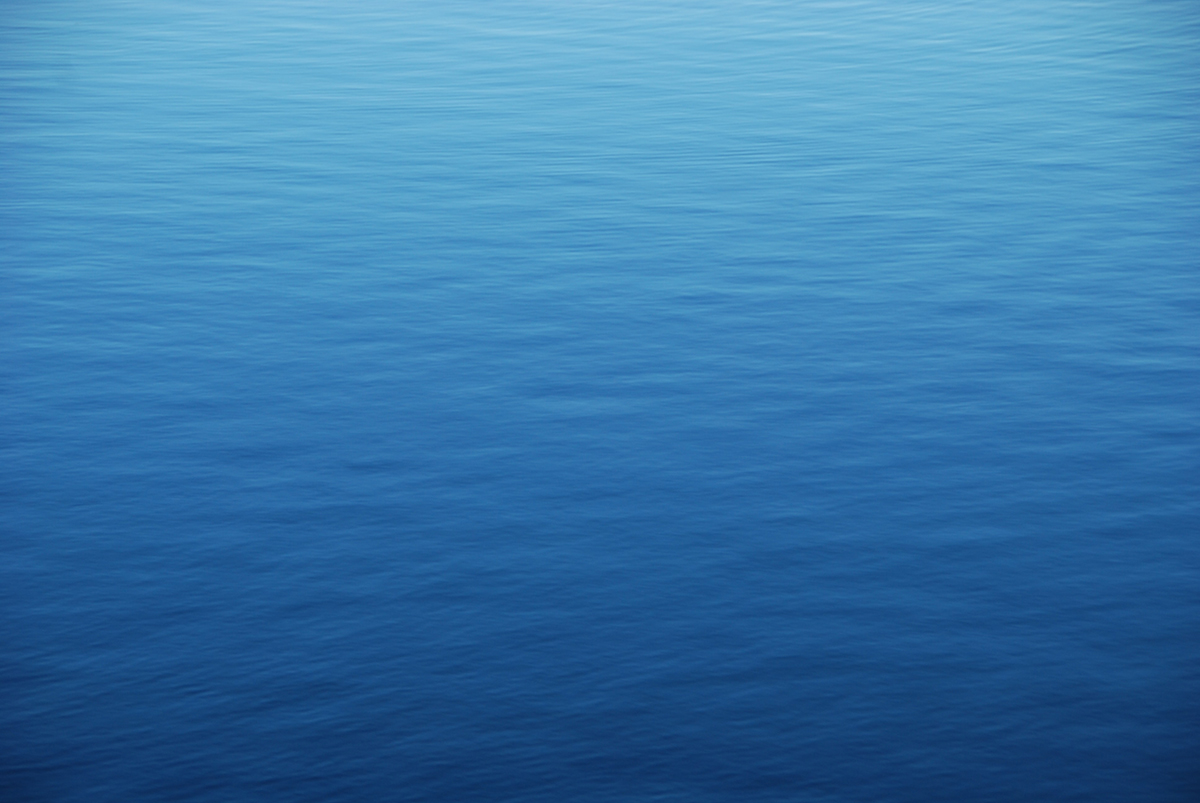 This program is uniquely formatted to help you establish a simple yet rich, and committed meditation practice through structure, individualized support, and community accountability. 
Over the three months, we will contemplate different aspects of the good life, and we will learn how to apply these qualities to our own existence, through meditation and other supporting techniques.
Each week, a unique thought-provoking perspective is shared that is directly applicable to expanding joy and increasing present moment engagement in your life. Weekly themes are intentionally simple and sincere.
There is no dogma, jargon, or confusing conceptualization. This program is simple, accessible, and its methods are proven.
Come learn how to be with yourself, with joy and stability. Everyone will benefit.
People often associate Buddhism and Hinduism with meditation.
Meditation as a practice is equal to the goal of meditation itself: to be present, here and now, with life exactly as it is unfolding.
Meditation, therefore, isn't an ism; meditation is what is.
It's so simple…but is anything but easy.
Magic is present here and now. You know this. Why can't you feel it with regularity?
The practice of meditation is the practice of tapping into the mystery.
When we examine the world we live in, very closely, we will see that it is ALL relationship(s). A meditation practice can offer alleviation from suffering, a resolve for our pain, and can even produce transcendent experiences into the nature of reality…but should not be an escape or a bypass from our humanity.
Rather, it should enhance it, opening up capacity for and expansion of greater intimacy – with ourselves, and with all of those around us.

Simply put, this course will help you…
🧘 Get into your body and out of your thoughts.
🤲 Embrace all aspects of your existence more openly.
🗣 Communicate more clearly and effectively.
❤️ Embody what it means to live from your heart.
💓 Love more boldly and fully.
🌟 Experience life more vibrantly and in high definition.
😃 Watch your joy be a source of other's inspiration.
🌀 Engage fully with the messiness of life.
YOUR GUIDE
Luke Wientzen
Luke's clear transcendental experiences at a young age harshly contrasted with his Catholic school conditioning and left him wondering if what he had experienced had been merely a figment of his imagination.
By his early 20's, he regularly contemplated the existence of God and the meaning of life with utter confusion, hopelessness, and a sense of despair. Not knowing where to turn nor who to speak to, Luke stumbled upon yoga at the age of 25 and this began a series of events that stirred memories of the glimpses of the infinite he had seen as a youth.
Gradually, yoga led him to his first formal meditation teacher.
After five years of sitting with a mantra and wading through deep and seemingly endless dimensions of boredom and fatigue, Luke experienced a life-altering back injury that led to crossing paths with a Zen master who remains his teacher and chosen practice.
As a mindfulness and meditation teacher, Luke incorporates non-jargoned real-life perspective into a modernized approach that remains consistent and true to his own experiences.  Open, experienced, and receptive to a wide range of practices that assist in embracing this human experience (such as breathwork, yoga asana, shadow work, and biofeedback), Luke instructs intention-oriented meditation geared at alleviating the suffering of individuals and thereby those closest to them, in the realization of joyful being.
WHAT YOU CAN EXPECT
👍 Establish a daily meditation practice
👍 Uncover already existing aspects of blessings and sources of joy in one's life
👍 Expand concentration capabilities, increase focus and energy through meditation techniques
👍 Recognize and re-pattern existing unconscious conditioning and habits through a diverse range of meditation techniques and mindfulness
👍 Learn how to differentiate between mindfulness and awareness and why this matters in interactive living
👍 Develop a greater sense of gratitude, well-being, and joy from moment to moment
THIS TRAINING INCLUDES
✅ Two weekly meetings (live, virtually) for a total of 1.5 hours/week
✳️ Sundays, 9:30-10:30 am (contemplation for the week, guided meditation, Q&A)
✳️ Thursdays, 6:20-6:50 am (guided meditation incorporating elements of and techniques relevant to that week's contemplation)
✅ All recordings remain available on our website for participants (and will be available for 45 after course completion)
✅ All participants receive an audio recording, delivered via email, after each session
✅ All participants receive weekly email communication (Sunday morning) laying out that week's contemplative topic, defined, with guiding questions and journal reflection questions for the end of the week
✅ Meditation times will increase bi-weekly – Week 1 will begin with a 12-minute meditation period and the course will gradually increase to 25-minute sitting periods by Week 11
✅ Sundays roll out each week's contemplation module including guided meditation with a focus on and techniques related to that week's module and end with a Q&A period
WHO THIS IS FOR
🐣 Beginning meditators looking to establish a daily practice with structured guidance
💪 Intermediate or experienced meditators looking to go deeper and add perspective and technique to their practice
⏳ Anyone dealing with the impending sense that they have less and less control of their attention and time
👁 Anyone interested in developing a sharpened ability to focus
😖 People who may feel overwhelmed by emotion or stress in their lives and don't want a placebo but rather a realistic practice that stands alone and simultaneously benefit their life and relationships
🌬 Anyone with an existing breathwork/breathing practice who is looking to ride the waves of breathwork into a meditation practice
🤝 Coaches, trainers, yoga and movement teachers, bodyworkers, healers, and therapists who want to add meditation techniques to their toolkit of offerings
🌱 Anyone who has tried conventional therapy and recognizes that the seeds of deep healing are already within themselves
✨ Anyone who has tried conventional therapy and felt that it was effective but lacked continuation in effect
💓 Anyone looking to increase joy, presence, and connection to themself and their loved ones, family, co-workers, and world.
🤩 YOU!
WEEKLY CONTEMPLATIONS & MEDITATION TIMES
⭐️ Wake Up – 12 minutes ⭐️
⭐️ Intention – 12 minutes ⭐️
⭐️ Mindfulness – 15 minutes ⭐️
⭐️ Appreciation – 15 minutes ⭐️
⭐️ Simplicity – 18 minutes ⭐️
⭐️ Contentment – 18 minutes ⭐️
⭐️ Listening – 20 minutes ⭐️
⭐️ Sensational Gateways – 20 minutes ⭐️
⭐️ Nature – 22 minutes ⭐️
⭐️ Loving Kindness – 22 minutes ⭐️
⭐️ Compassion – 25 minutes ⭐️
⭐️ Continuation – 25 minutes ⭐️
YOUR INVESTMENT & TIME
Pricing:
$445 early bird (until Feb 15, 2021) // $495
$395 for current OBC members
Program Timing:
March 14 – June 3, 2021
Sunday's, March 14 – May 30, 2021, from 9:30-10:30 am (live + recorded)
Thursday's, March 18 – June 3, 2021, from 6:25-6:50 am (live + recorded)
* All sessions will be available for 45 days after course completion
* Live attendance is advised but not mandatory
WHAT IS OUR BREATH COLLECTIVE
We are a subscription-based virtual breathwork community that offers daily breathes to members all across the global – from Brazil to the US to Europe and Australia. Our team of guides specialize in all the major forms of breathwork including Wim Hof, rebirthing, Zen practice, yogic pranayama, DNS, and XPT.