Are you a bodyworker, yoga or pilates teacher, therapist, personal trainer, martial arts teacher, physiotherapist, hypnotherapist, performing arts or singing teacher, coach, (insert your profession),  or simply a breath enthusiast who wants an ancient and cutting-edge somatic tool to deepen your toolkit?
Are you devoted to breathwork as a transformational practice?
Do you want to be of service to your community and beyond while living a life that you love?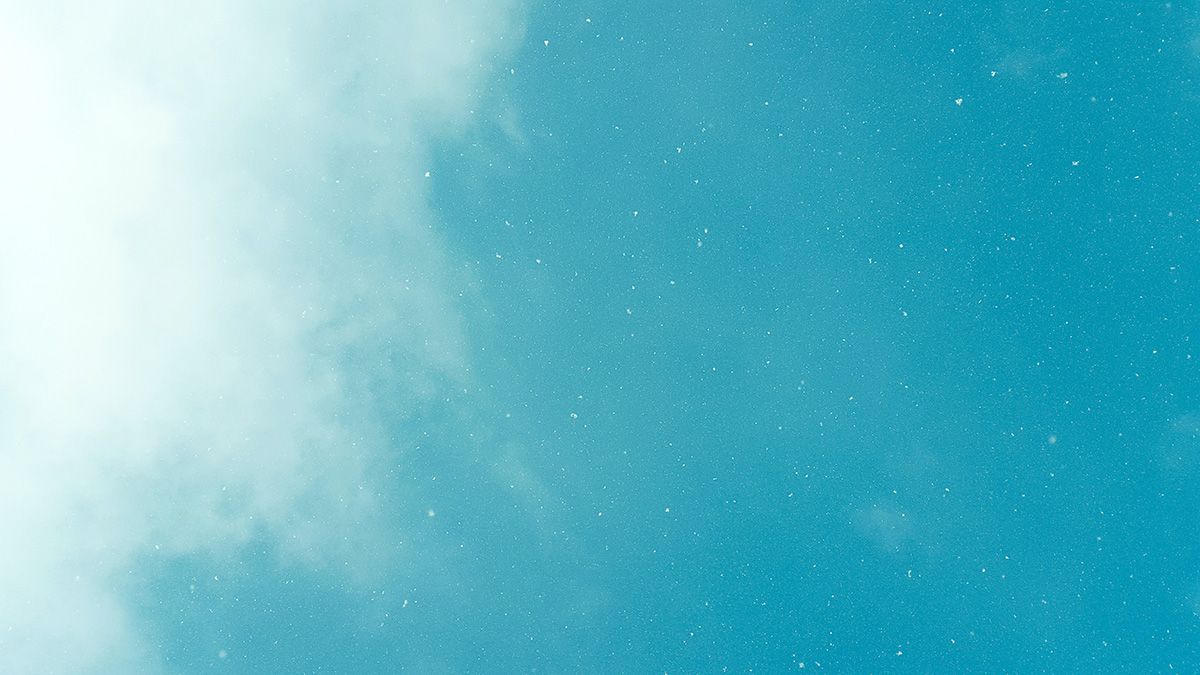 Join us for Our Breath Collective Teacher Training aka "Breath School"
Rooted in ancient breathing techniques and modern science, Our Breath Collective provides the most in-depth, multi-layered approach to breathwork training. 
Together, our experienced team of educated facilitators draws from a wide range of breath, body, and mind traditions. We bridge the spiritual and the scientific and will teach you the underlying principles of each system so that you have a deeper understanding of how breath works.
Our combined depth of knowledge and experience will provide you with unparalleled expertise, the most up-to-date information, pedagogical tools, practice teaching, and direct mentorship.
Breathwork today equals yoga 20 years ago. Twenty years ago, yoga was hippie and fringe.
Now there are international yoga chains, yoga apparel, and hundreds of thousands of people who have taken yoga teacher training as part of personal development.
Breathwork is headed in the same direction; only it is moving exponentially faster. And for a good reason.
Breathwork is the most direct, powerful, non-secular tool for state shifts. The physical, emotional, and mental impact can be felt immediately with endless compounding returns for consistent practice. There is no religious affiliation; it can be done anywhere, at any time, and by anyone.
Also, breathing research continues to uncover the vast benefits of breathing on our health and well-being. Science is bringing a practice once seen as "woo woo" into the mainstream.
By taking this training, you will be at the forefront of a movement.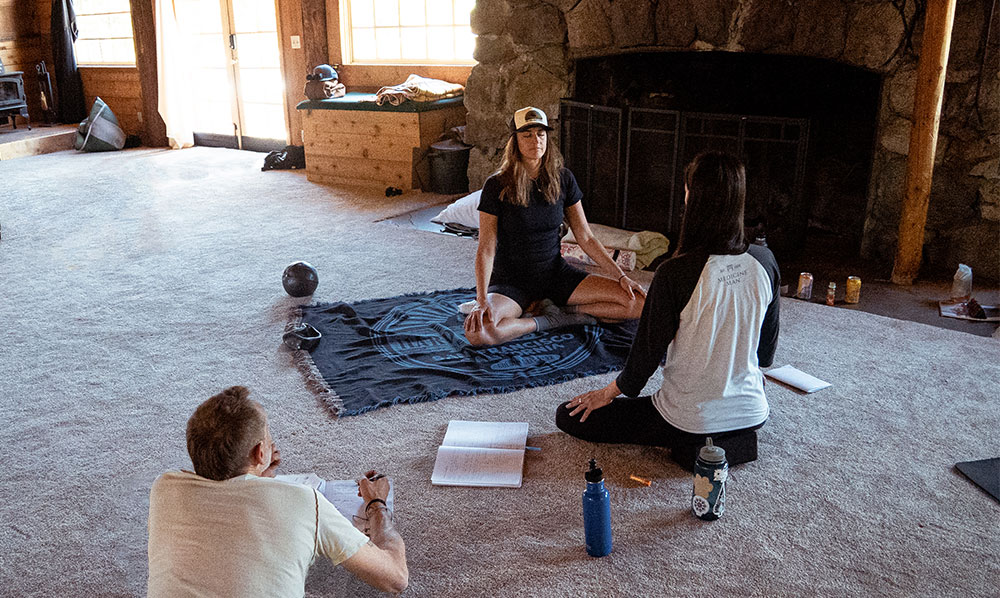 And as breathwork communities proliferate, we see more branded techniques, methods, and styles being trademarked, marketed, and broadcast into the public eye as the "best" or "only" way to breathe.
In reality, breathwork has been around millennia, dating back thousands of years. We are just seeing these techniques that have always been with us being repackaged and renamed in different ways, at different times, and for various reasons.
Here's the thing…you don't have to get boxed into one specific method or technique. There is no universal best. It depends on the breather, their system, what state they are in, and their goals.
For this reason, we take a multidisciplinary approach to breathwork.
By adopting this fundamental facilitation strategy, we look at the principles that inevitably run through ALL methods, schools, and modalities of breath practice. We don't pigeonhole or confine ourselves to a one-size-fits-all approach.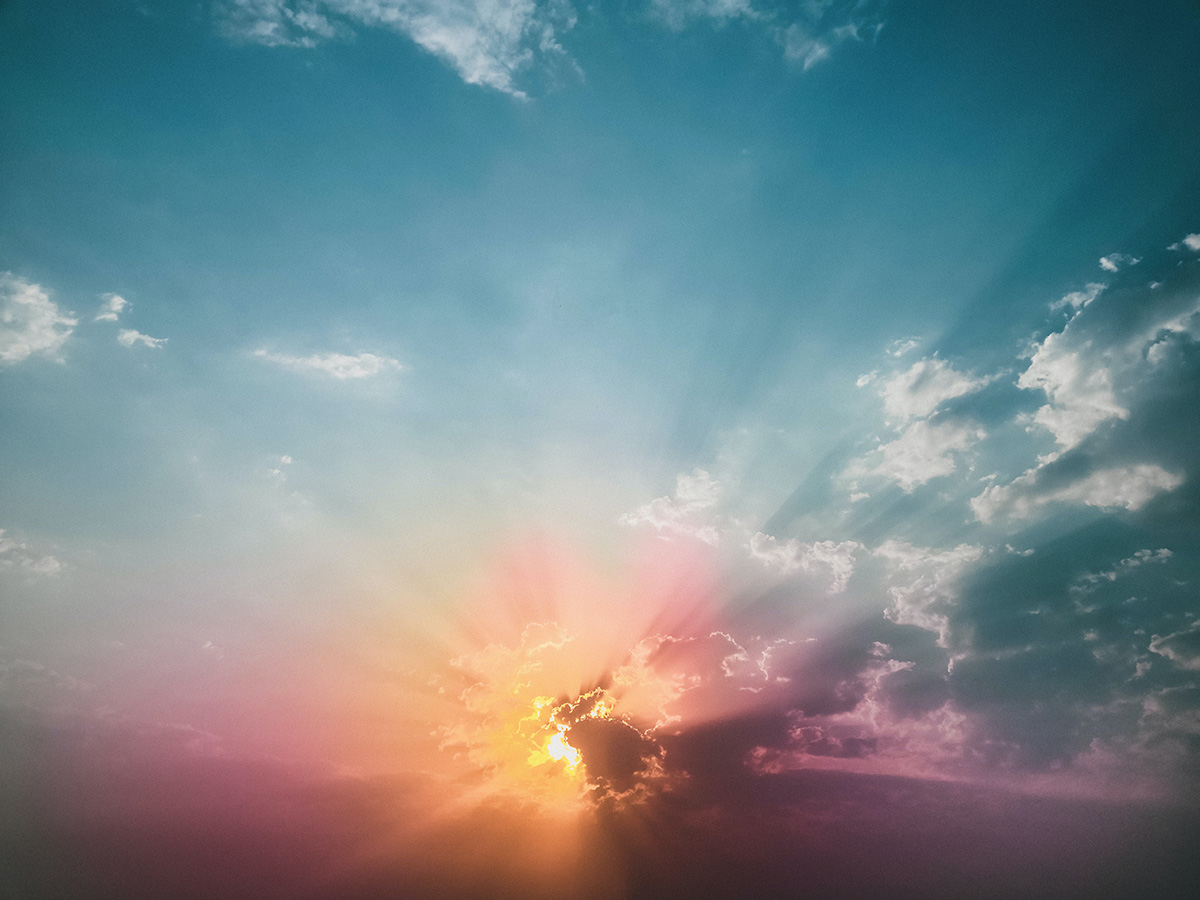 Enter Our Breath Collective's Teacher Training
Instead, we empower ourselves for an authentic and creative expression of breathwork based on whom we work with. We will break down the barriers created by the methods and instead build your knowledge of the core principles underneath them.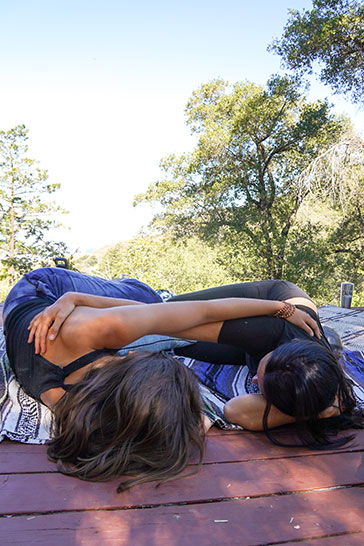 Experience is our best teacher, so the foundation of your teaching will be the elaboration and deepening of your breath practice. We will breathe together as a group, and you will become a part of the OBC community, utilizing all of our other offerings.
This training does not stop at your knowledge of the breath. We will explore the art of teaching, where you will identify your style and niche. You will learn how to compose a class, perform breath assessments and read bodies, understand cueing and adjusting, and the specifics of leading 1-on-1s, group sessions, retreats, workshops, and more.
We will also help you grow your breathing community and build your business. By looking at key strategies for sales and marketing, we will explore how to create different offerings with pricing, building partnerships, the basics of sales, approaching studios and gyms, building an audience using social media, creating content, and beyond.
So whether you are a teacher, healer, coach, or want to deepen your practice, our Teacher Training is designed to allow you to deliver the highest quality and safest experience. You will be able to teach about breathing as a standalone therapy or complement your core offerings, to set you apart in your field!
OUR GUIDES
Our team of breath guides specialize in all the major forms of breathwork including rebirthing, Tummo, yogic pranayama, hypnotherapy, relational meditation & presence embodiment, and more. With years of training and practice, each one provides their own unique perspective and approach to sharing about breathwork that will enhance your learning experience. We will also be calling upon other experts in the field to share their perspectives and knowledge with the group.
WHAT YOU CAN EXPECT
This training is a 6-month program with weekly sessions taught LIVE in real-time on Zoom (with recordings) and will include a 4-day in-person weekend retreat, in Southern California (April 13-16, 2023). By the end, you will be a skilled and well-rounded breathwork facilitator.
We will share weekly calls with ongoing support and assessment. You should allow an additional 2-4 hours per week for home study requirements.
THIS TRAINING INCLUDES
✅ Weekly live interactive group Zoom calls on Tuesdays @ 11 AM PST (with recordings provided)
✅ First 3 months are modulated with both science, theory, and practice
✅ Month 4 includes an in-person weekend retreat in San Diego – April 13-16, 2023 (travel expenses not included)
✅ Months 5 & 6 are supportive practicum sessions with practice teaching (1:1 & group), live coaching, and feedback
✅ A 6-month subscription to OBC (includes daily morning breathes, monthly workshops, and archives)
✅ Access to OBC resources and course material
✅ Ongoing support from your teachers plus a community of facilitators and practitioners
WHAT YOU WILL NEED
👍 Time to ensure you can make as many as possible of our live training and support calls (all will be recorded in case you miss any or are in a time zone that makes it prohibitive)
👍 Commitment to your personal development, even when you don't feel like it
👍 Willingness to be open to direct communication, self-autonomy, and self/group accountability.
👍 Self-awareness and integrity.
👍 Mental and emotional resilience
👍 Eagerness to have fun!
WHO THIS IS FOR
🧘‍♀️ Any healer looking to add breathwork as an additional tool to their work, e.g., yoga teachers, counselors, physical therapists, psychologists, bodyworkers, naturopaths, energy workers, or any other client-led practice.
🌬 Anyone already sharing breathwork in their circles but wants to expand beyond them and create a lifestyle around teaching.
🥰 Anyone looking to add a source of income that is also a rewarding and inspiring career path.
💫 Anyone who desires a sense of fulfillment in their life that their current career does not provide.
🏃‍♂️ Athletic coaches looking for foundational ways to increase performance and enhance their student's ability to excel in their sport.
🧠 Breath practitioners looking to build upon and incorporate an informed approach to current knowledge base and experience
🙇‍♀️ Those who are committed to developing a high level of self-awareness and personal growth.
🪄 And more! The breath can really fit into any profession.
WHAT YOU WILL LEARN
📝 The principles behind breathing, including physiology and chemistry, how the breath affects our nervous system, and how to use the breath as a tool properly.
🙇‍♂️ To develop your own unique perspective on working with and sharing the breath
🪄 How to hold 1:1, group, and online (Zoom) sessions
🧐 To assess a client's breathing and understand how to create individualized protocols and practices for them.
✨ To understand what happens in the body during a breathwork session; contraindications, adverse reactions, and safe practice.
🤲 To safely and competently hold space.
⚡️ How to enter the energy field of your breathers appropriately, and how to apply touch and/or other verbal and physical cues.
💆‍♀️ To assist with integration, knowing how much interaction and engagement is appropriate before, during, and after a breathwork session.
👁 To develop a high level of self-awareness and ability to self-regulate.
📊 To be able to test and quantify different theories and protocols on yourself continually.
📋 To build your own personalized and authentic approach to teaching.
📈 To establish a business for yourself either as a standalone practice or to augment an existing practice.
🗣 To understand the fundamentals of sales and marketing and to build a breathwork business.
COURSE TOPICS:
⭐️ History & Principles of Breath ⭐️
⭐️ Physiology, Anatomy, & Chemistry ⭐️
⭐️ Mechanics of Breathing ⭐️
⭐️ Nervous System & Neuroscience ⭐️
⭐️ Performance & Fitness ⭐️
⭐️ Teaching – Set, Setting, Music, Cueing & Language, Assessment & Application ⭐️
⭐️ Hands-On Facilitation ⭐️
⭐️ Leadership, Self-Inquiry, and Personal Development ⭐️
⭐️ Business & Marketing ⭐️
WHAT PAST GRADUATES ARE SAYING…
Kristen
Outdoor & travel blogger
Prior to this training, my only experience with breathwork was as an OBC Member for a couple of months where I participated in the daily breathes. For that reason, I was a little bit nervous about whether the course was right for me. However, it was clear from our very first session together that it was going to be a supportive environment where I could feel comfortable regardless of my current skill level.
Over the course of the six months, I went from having a very basic knowledge of breathwork to having a deep understanding of breath mechanics, how different breath patterns affect our nervous system, and how to create a variety of breathwork sequences. The hands-on experience facilitating with the rest of my cohort gave me the confidence that I can take this practice out into the world.
I chose the OBC Teacher Training over other teacher courses because with OBC we learned a variety of breathwork techniques and how and why they work, rather than focusing on a single particular method. I now have the skills to assess future clients' needs and develop a practice for them that helps them accomplish their goals.
The teacher training course took me on a personal journey that I'm so grateful for and it prepared me to incorporate breathwork into my career path.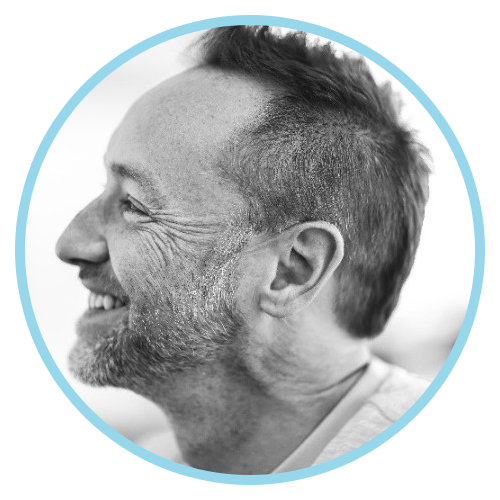 Danny
IT Consulting & yoga instructor
From this training, you'll understand things you've always done to change your physical and emotional states, for all types of different reasons, and you'll realize the role breath plays in all of them. From there, you'll figure out how to expand on that innate knowledge and use breath to your advantage. That's the real power, and then you can share it with your loved ones and who knows who else.
You'll study a lot of breath. Techniques created by ancient yogis, Navy Seals, famous masters of the craft, by dogs, and who knows, maybe by me. Most importantly, you'll learn techniques that you created yourself.
I don't think any of us in the Breath School Class of 2022 are the same now as we were going in. I cured my own allergies, snoring, back pain, insomnia, and some other bad habits I've already forgotten about. I made lifelong friends and I've started teaching breathwork to random people and using my voice in ways I hadn't before. I guess I just feel more ready for the world, for what's coming. Hope to see you there.
YOUR INVESTMENT & TIME
Payment Options:
One-Time: $6000 (10% savings)
Three Payments: $2200 each ($6600 total)
Program Timing:
We will begin with an open orientation held on January 3. The online classes will start on January 10 and run weekly (Tuesdays @ 11 AM PST) for 75 minutes each from January-March & May-June. The in-person retreat* will be held April 13-16 at a location TBD (in San Diego).
* Tuition does not cover the cost of travel to San Diego.
No-Strings-Attached Discovery Call:
Have questions about the program and want some answers or clarity? Schedule a no-strings-attached discovery call with one of our Breath School guides! Schedule Your Call Now
Frequently Asked Questions
What is the format of this training??
There will be a 75 minute weekly call (4 per month). All calls will be on Tuesdays at 11 AM PST.
How much time will I need to dedicate to this?
A minimum of 10 hours per month
Approx 6 hours per month of class time – lecture format with direct instruction + collaborative development for applied knowledge
3-5 OBC daily breathes per week
Additional personal breath exploration and practice
Weekly breath facilitation
Complete all home study essential reading
Keep a journal of all your personal breathing sessions and breath facilitation sessions during the course
Where will the training take place?
All class time will be on Zoom, so you can join from anywhere in the world. There will be one in-person group experience in April (if you cannot attend, we will make arrangements for an alternative experience).
Who will I be trained by?
Your trainers will be Reis Paluso and Luke Wientzen, plus other guests from month to month, including Our Breath Collective guides and other experts in the field.
Do I have to be a teacher or coach to participate?
No, we welcome anyone who has a minimum of 6 months of breathwork experience (recommended, not required).
What are my payment options?
This training is made accessible with either a pay-in-full option or broken into 3 equal payments plan. The entire tuition must be paid in full in order to receive your certification. Deadline to apply is December 31.
WHAT IS OUR BREATH COLLECTIVE
We are a subscription-based virtual breathwork community that offers daily breathes to members all across the global – from Brazil to the US to Europe and Australia. Our team of guides specialize in all the major forms of breathwork including Tummo, rebirthing, yogic pranayama, DNS, and XPT, hypnotherapy, relational meditation & presence embodiment, and more.