Lake Tahoe Winter Adventure
Join us for a winter experience of breathing, cold exposure, nature, and human connection in Lake Tahoe on March 8-12, 2023
REGISTER NOW
SOMETIMES, THE OPPORTUNITY OF A LIFETIME APPEARS RIGHT BEFORE US. THIS IS ONE OF THOSE MOMENTS.
Join us in beautiful Lake Tahoe for an exclusive winter adventure to openly explore the fundamental principles that drive our human potential.
This experience is designed to foster deep connections between self and others through activities such as swimming in frozen lakes, exposure hikes in the mountains, soaking in the hot tub, relaxing in the sauna, dynamic breathing sessions, communal meals, or exploring the many nooks and crannies of the property.
This is a place to inspire the extraordinary within you.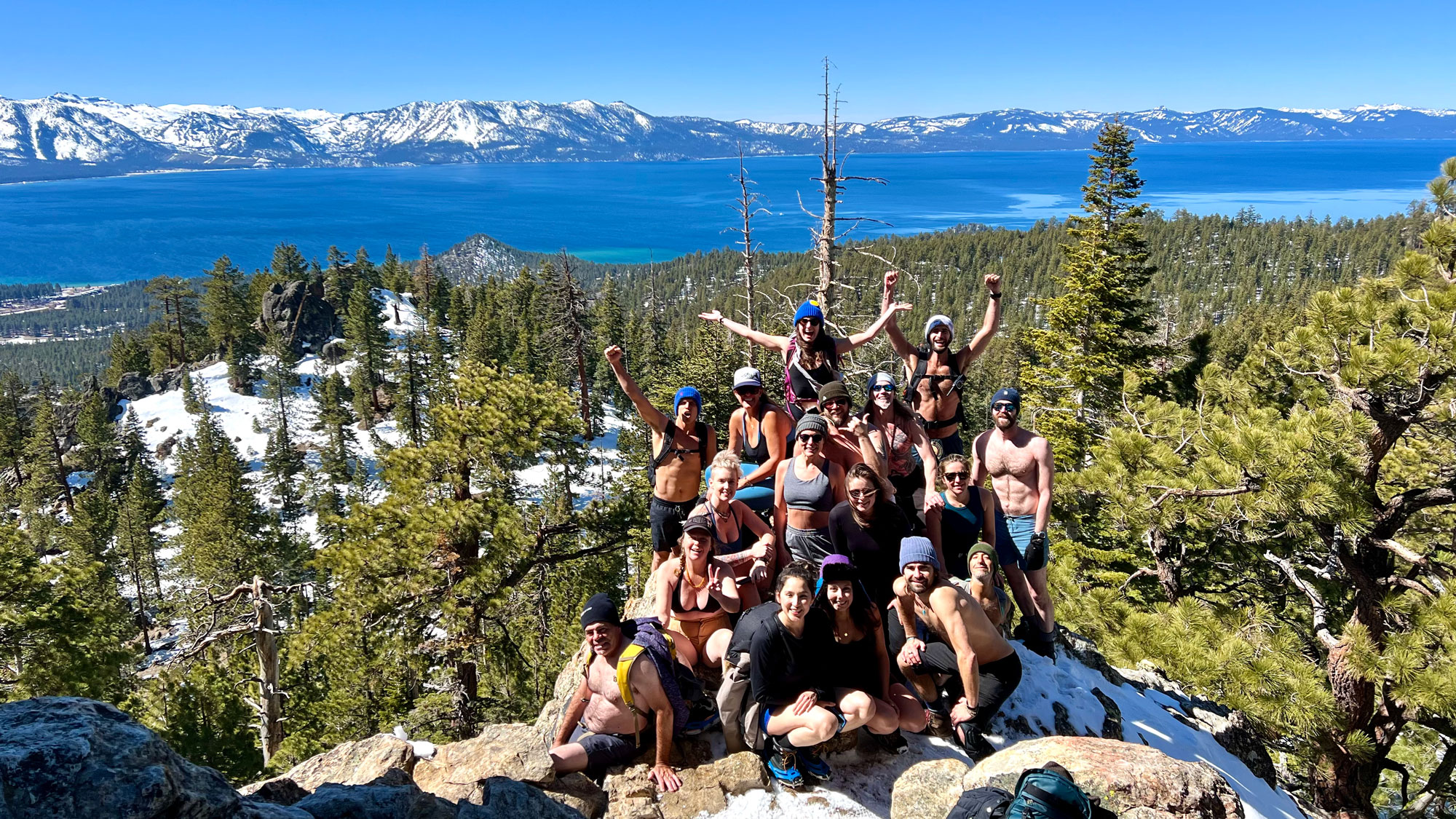 This experience allows like-minded individuals to unite and safely explore what it means to inspire the extraordinary. Through a unique program focused on both inner and outer nature, participants will have the chance to investigate the full extent of their potential and learn about the principles and practices that can help build self-awareness, cultivate a resilient nervous system, and strengthen the connection between mind, body, and life. Activities will include breathing exercises, cold exposure in nature, and snowy mountain hikes. Join us for a truly transformative experience.
We welcome all levels and abilities.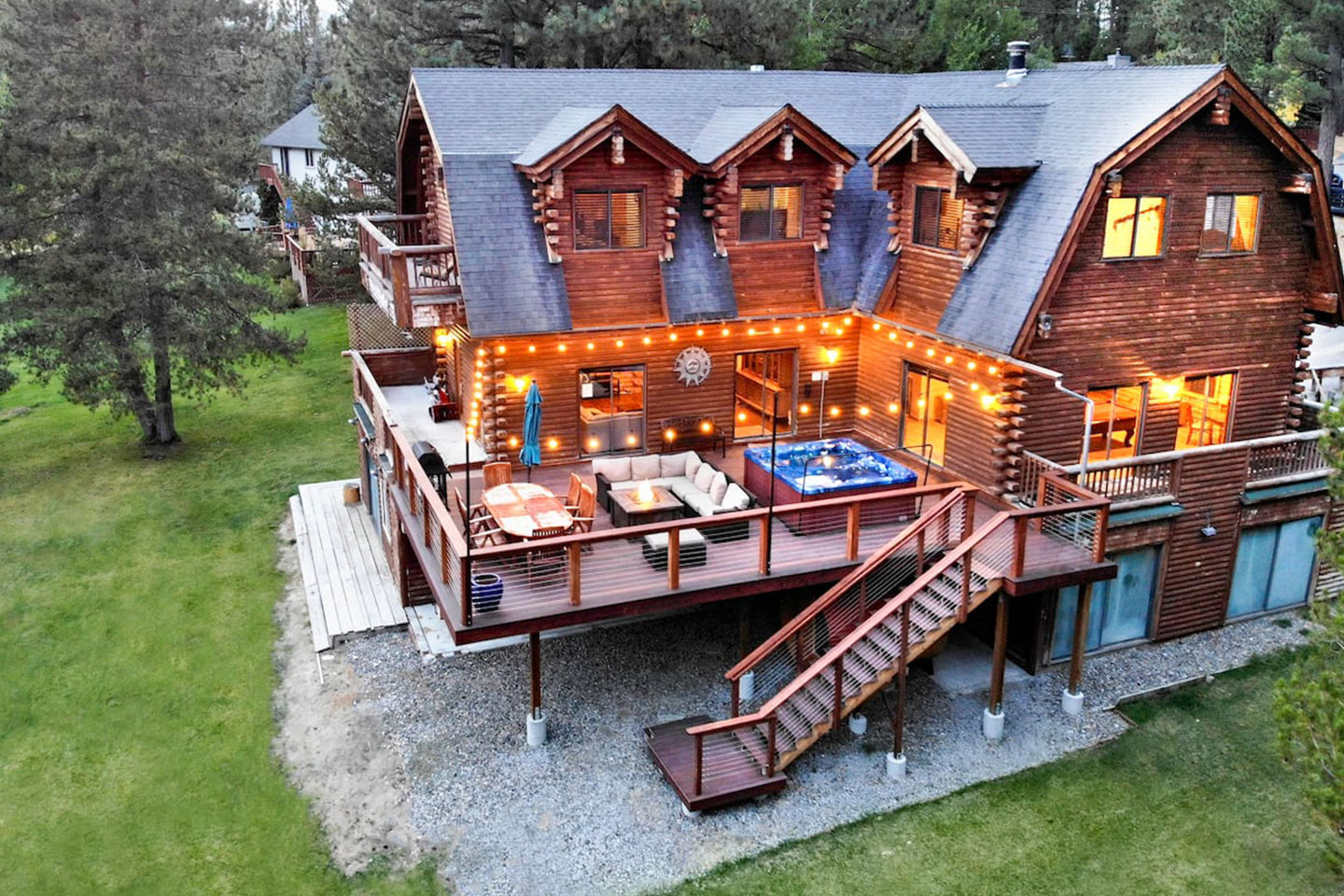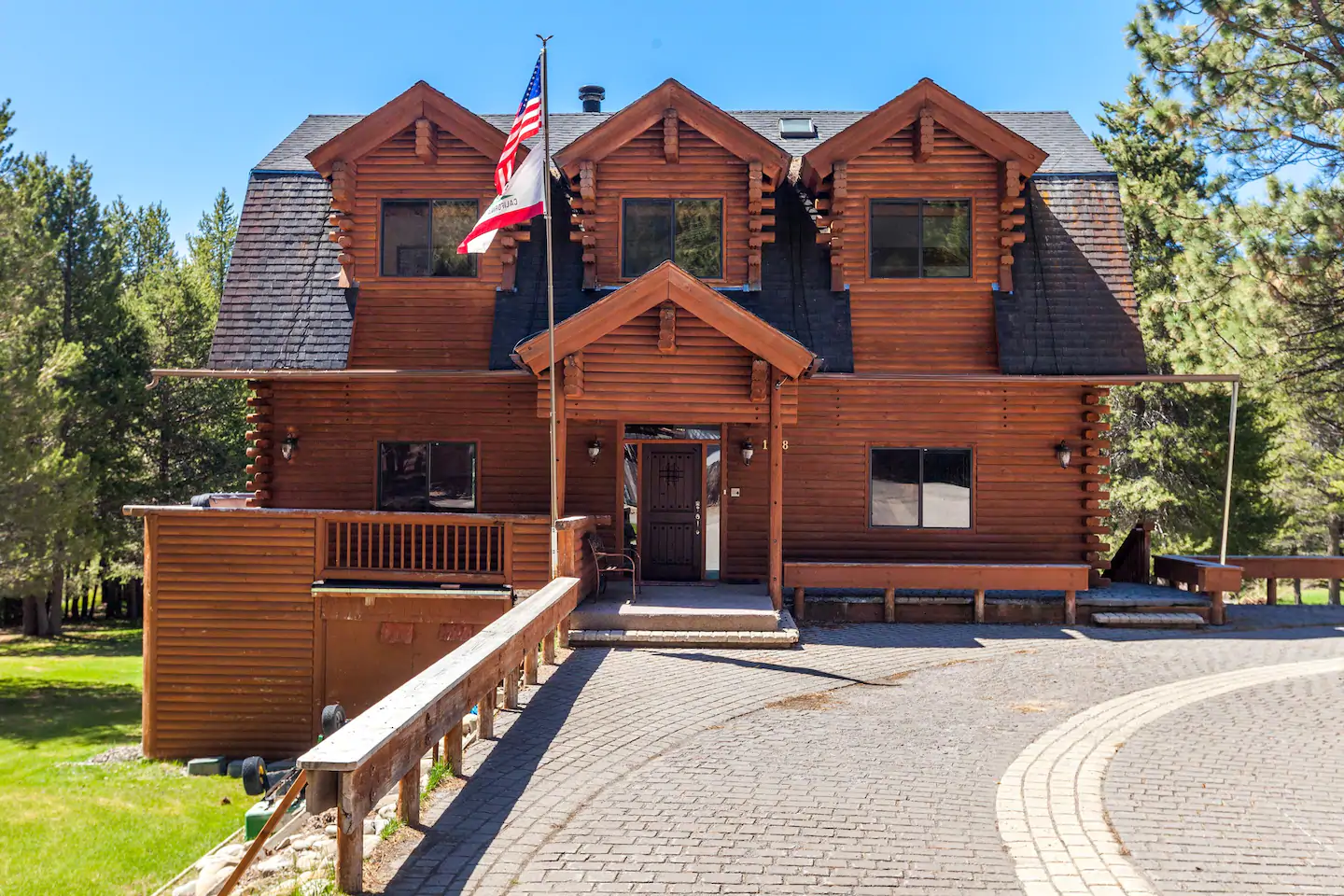 Schedule
March 8 – 12, 2023
WEDNESDAY, MARCH 8
Check-In – Arrive any time after 3:30 pm
5 PM: Welcome Session, featuring introduction, guided breathing session + cacao celebration
7 PM: Communal Dinner
THURSDAY – FRIDAY, MARCH 9-10
8 AM: Morning Session // Breathing & Movement/Yoga
11 AM: Communal Brunch
12 PM: Free time // creative block, sauna/hot tub, or relaxation
1 PM: Afternoon Session // Lake Tahoe Cold Exposure
5 PM: Free time + Snacks // creative block, sauna/hot tub, or relaxation
7 PM: Communal Dinner
8 PM: Evening Fun // hot tub, sauna, fire, games, dessert, drinks, etc.
SATURDAY, MARCH 11
7 AM: Morning Session // Breathing
8 AM: Communal Breakfast
9 AM: Mountain Hike
3 PM: Free Time + Snacks // creative block, hot tub, sauna, exploration, or relaxation
7 PM: Communal Dinner
8 PM: Evening Fun // hot tub, sauna, fire, dessert, drinks, etc.
SUNDAY, MARCH 12
7 AM: Morning Session // Breathing + Closing Circle
8:30 AM: Breakfast
10 AM: Checkout
* Schedule subject to change
WHAT IS INCLUDED:
Your reservation includes lodging Wednesday through Saturday night. Choose from various accommodation options on a spacious log cabin house, located in South Lake Tahoe.

Daily breathing sessions, cold exposure in nature, and winter adventures
Intensive personal inquiry through the practices and breakout sessions.
Group circle with ancient heirloom cacao
Nutritious, organic meals prepared by our personal chefs, The Noisettes
Hiking and open time for exploration
More special programming will be added along the way!
LOGISTICS:
If you are planning to fly to get to the retreat, we suggest landing in Reno. We will provide 1 pick-up time for everyone coming into town. Please let us know possible flight times so that we can coordinate.
We will send a list of gear that you need before the retreat.
We will provide training protocols to prepare you for hiking and cold exposure practices.

YOUR GUIDES
Reis Paluso, our CEO and co-founder, and his wife, Daniella DeVarney, will be your guides for the week. Their shared principle-based approach and diverse experience from guiding breathing sessions and movement practices, physiology, psychology, and nervous system knowledge, and adventurous spirits will cultivate an environment for creativity, possibility, and potential. Get ready for an empowering, educational, and unforgettable experience!
ACCOMMODATIONS & PRICING
Our seven-bedroom log cabin is located on the edge of the El Dorado Nation Forest and minutes away from Lake Tahoe. It will serve as a place for connection and discovery. With vast mountain landscapes from a 600 sq. ft deck to a barrel sauna, hot tub, pool table, and ping pong, this will be our home to connect– with a higher spirit, with nature, and, most of all, with each other.
All prices include activities, food, and lodging for the entire experience. Travel not included.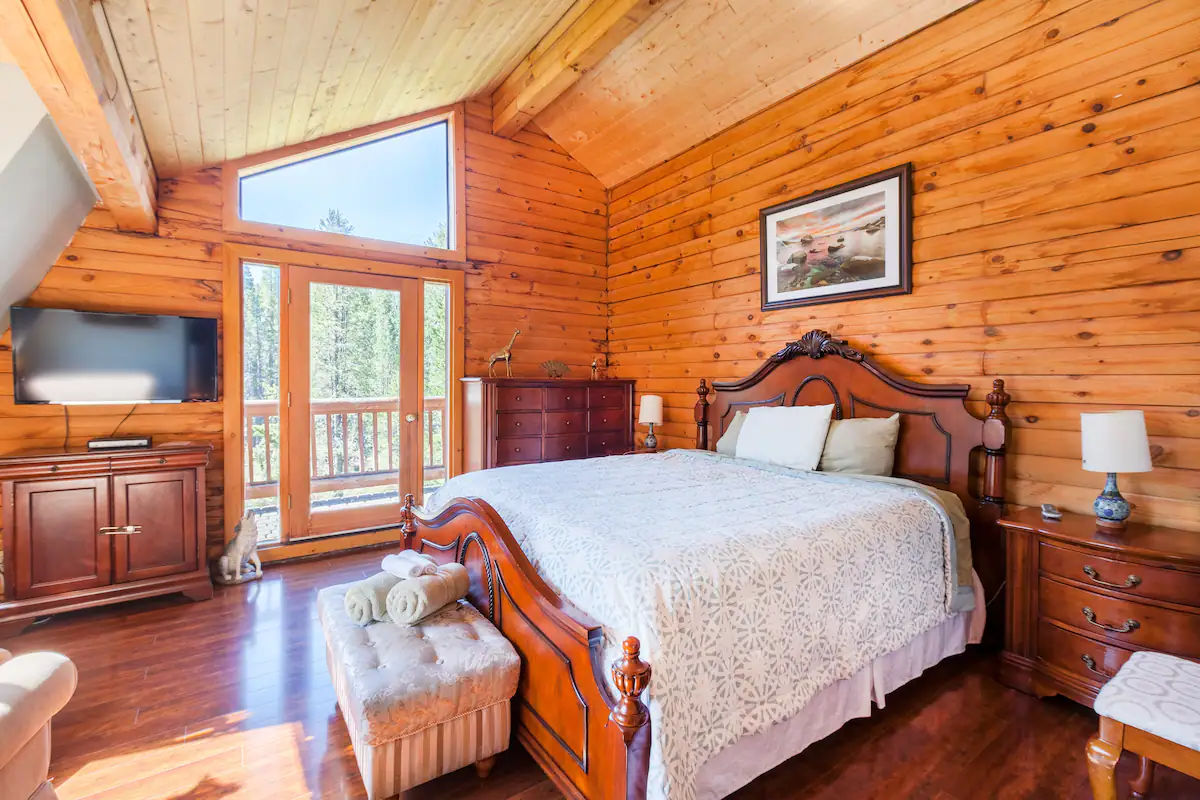 ROOM 1: KING
$3200 solo / 2600 pp shared
ROOM 2: QUEEN
$2800 solo / $2400 pp shared – SOLD OUT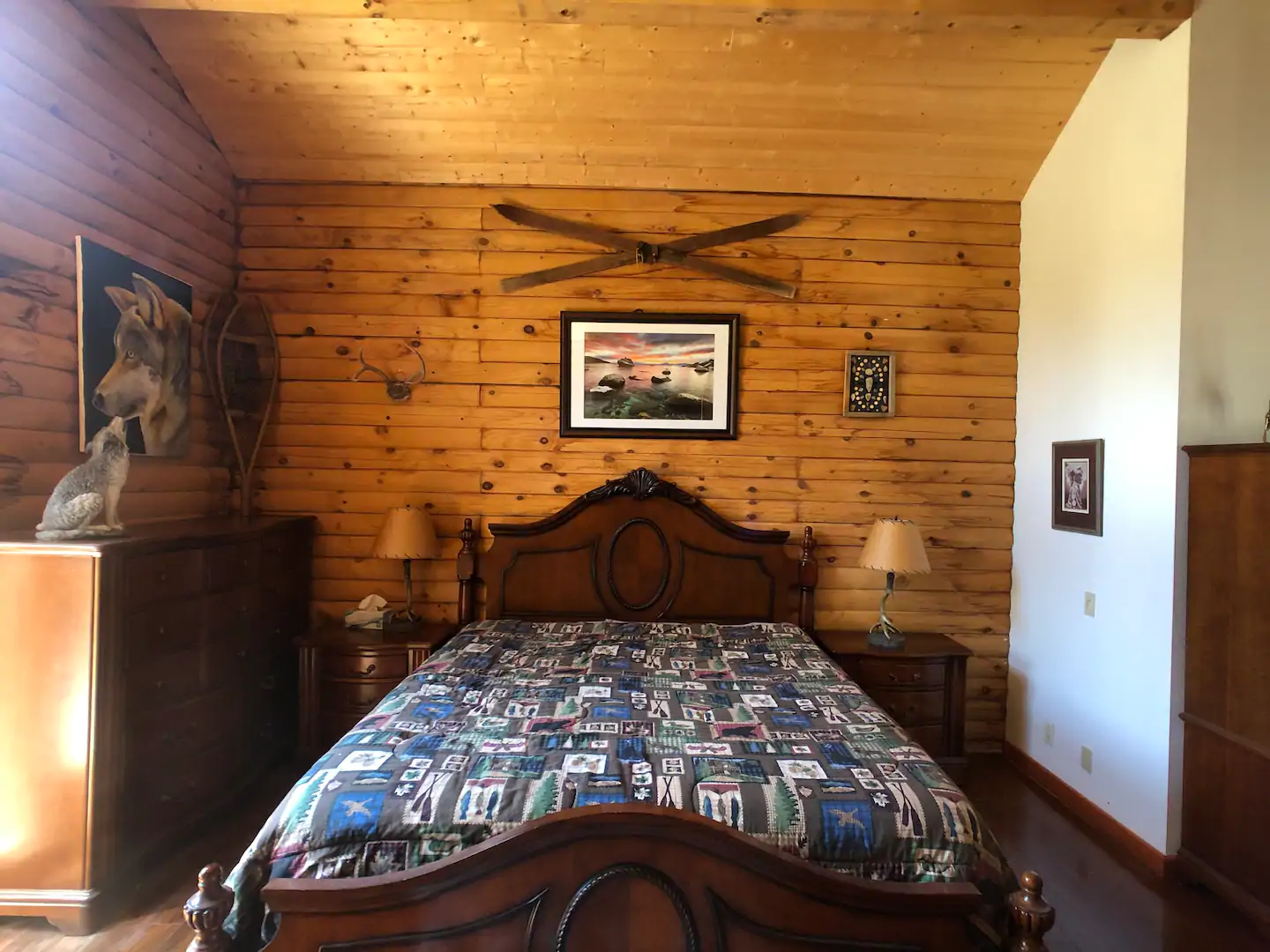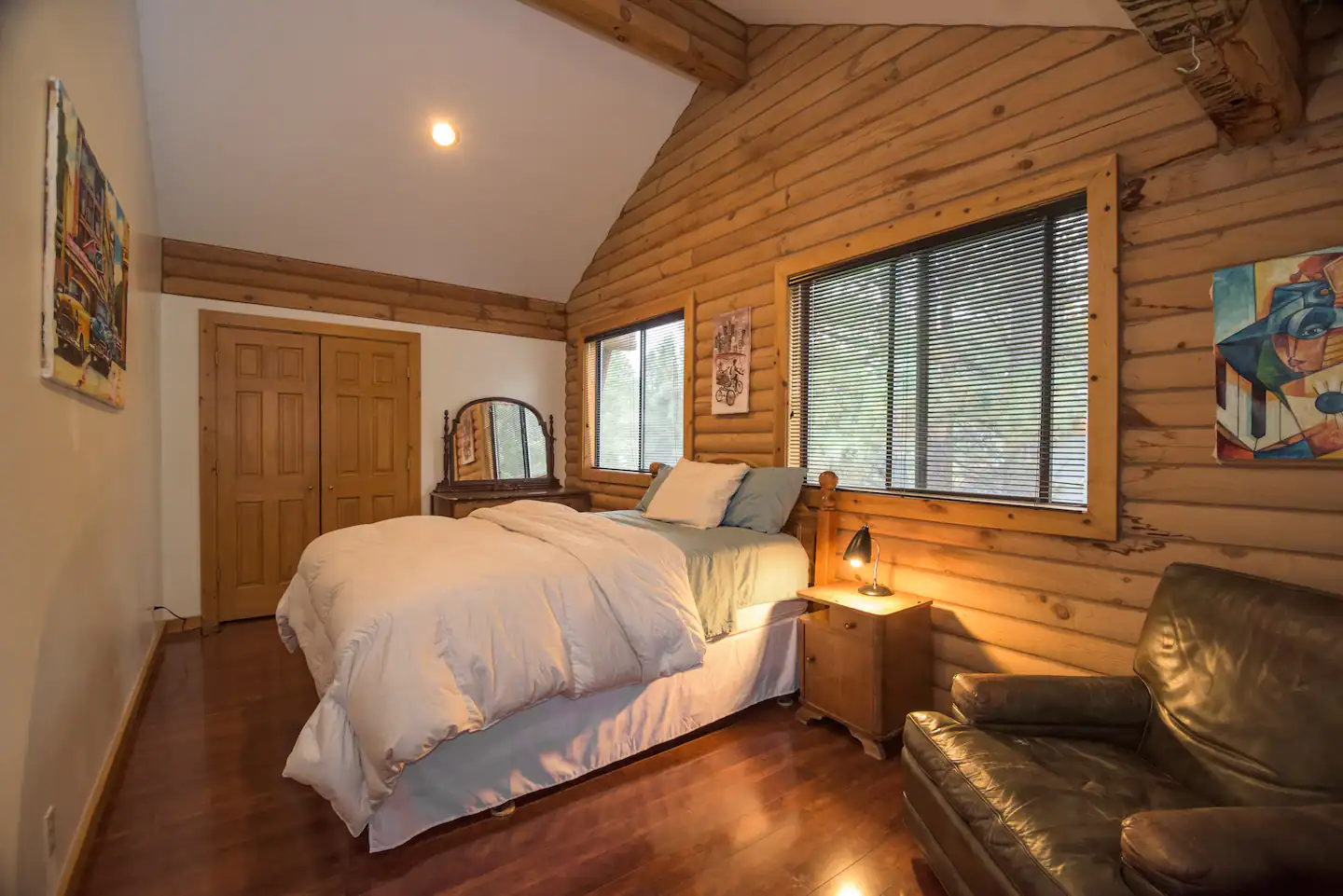 ROOM 3: QUEEN
$2800 / $2400 pp shared – SOLD OUT
ROOM 4: QUEEN
$2800 – SOLD OUT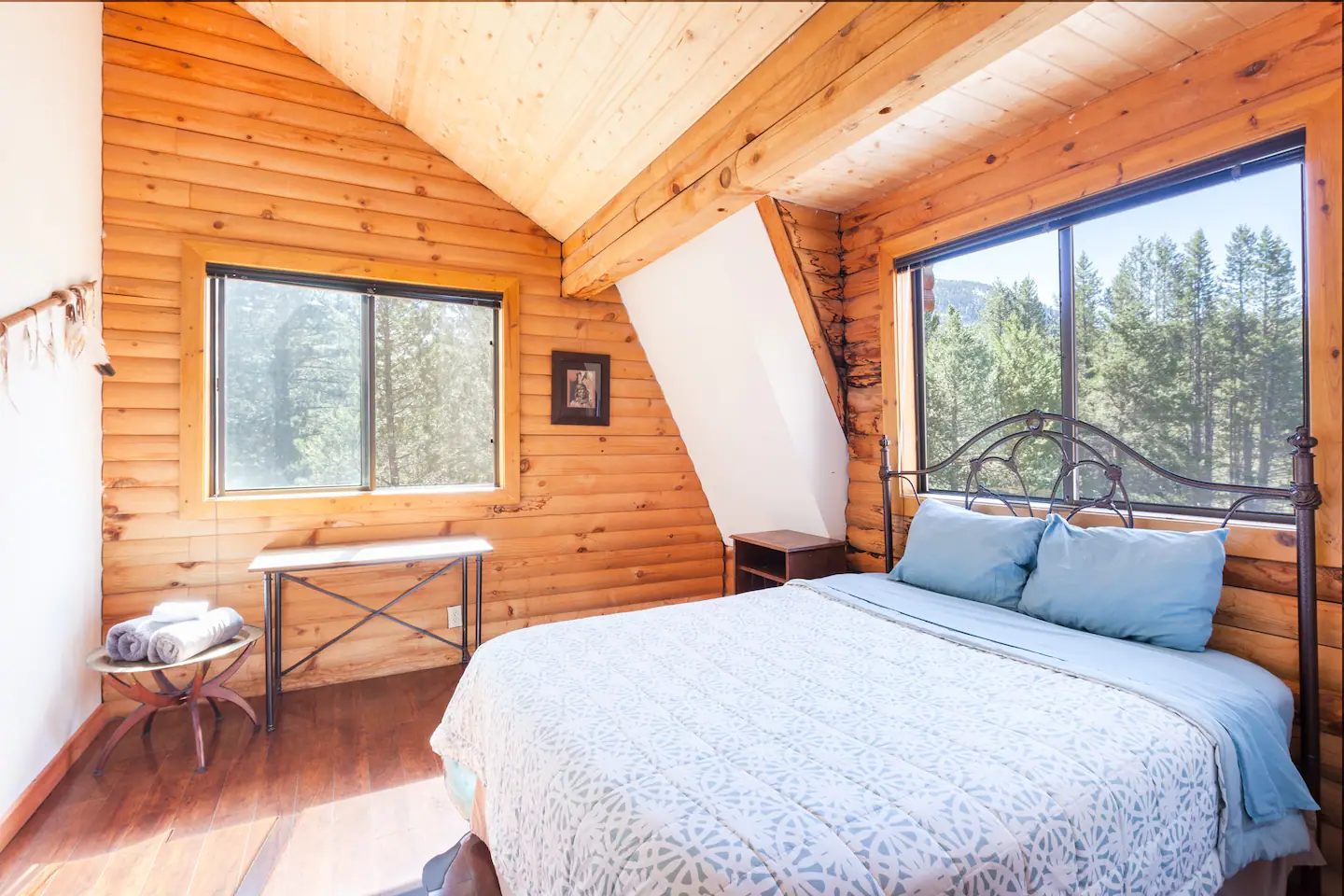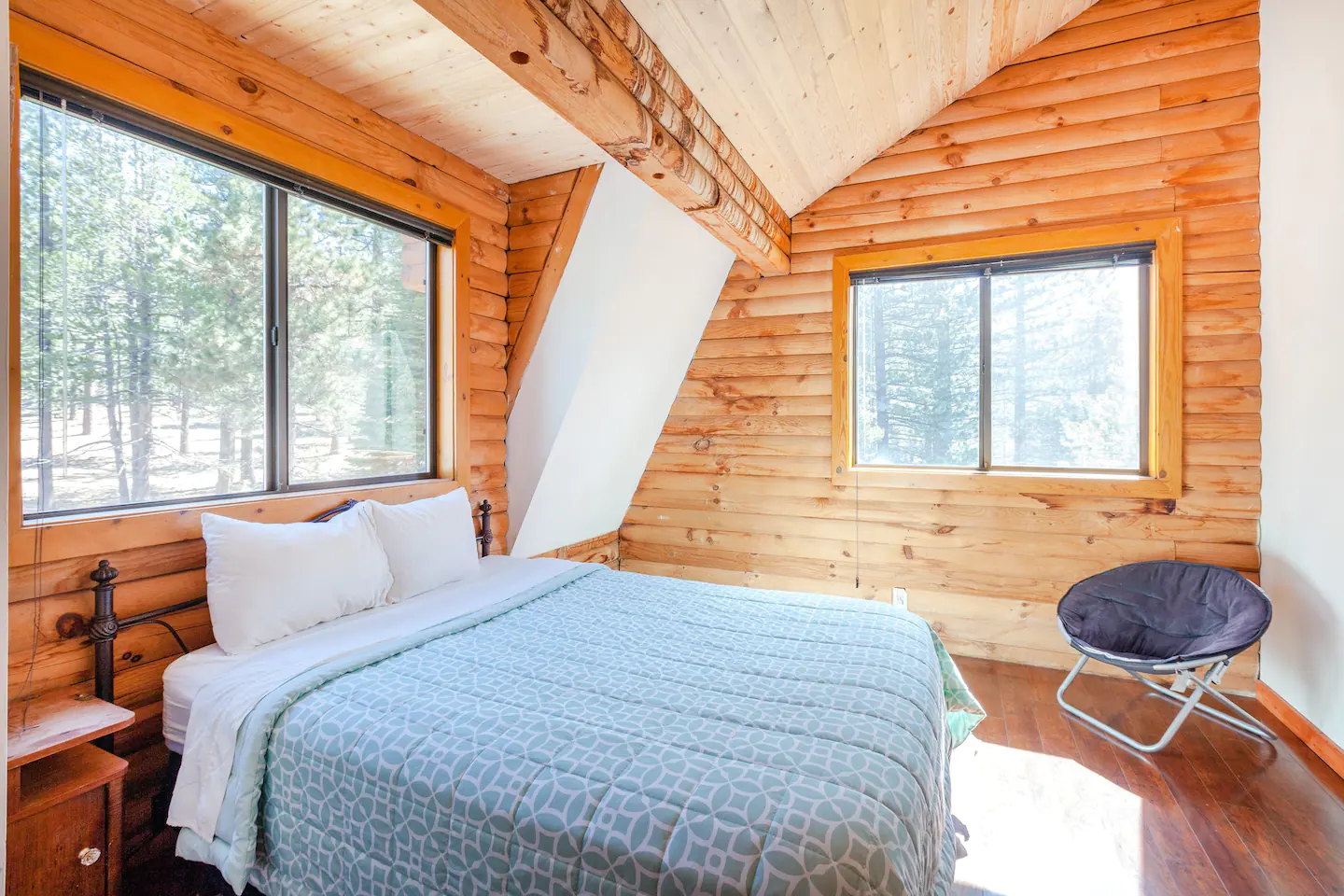 ROOM 5: QUEEN
$2800 – SOLD OUT
ROOM 6: QUEEN x 2
This room can accommodate up to 2 people.
$2800 pp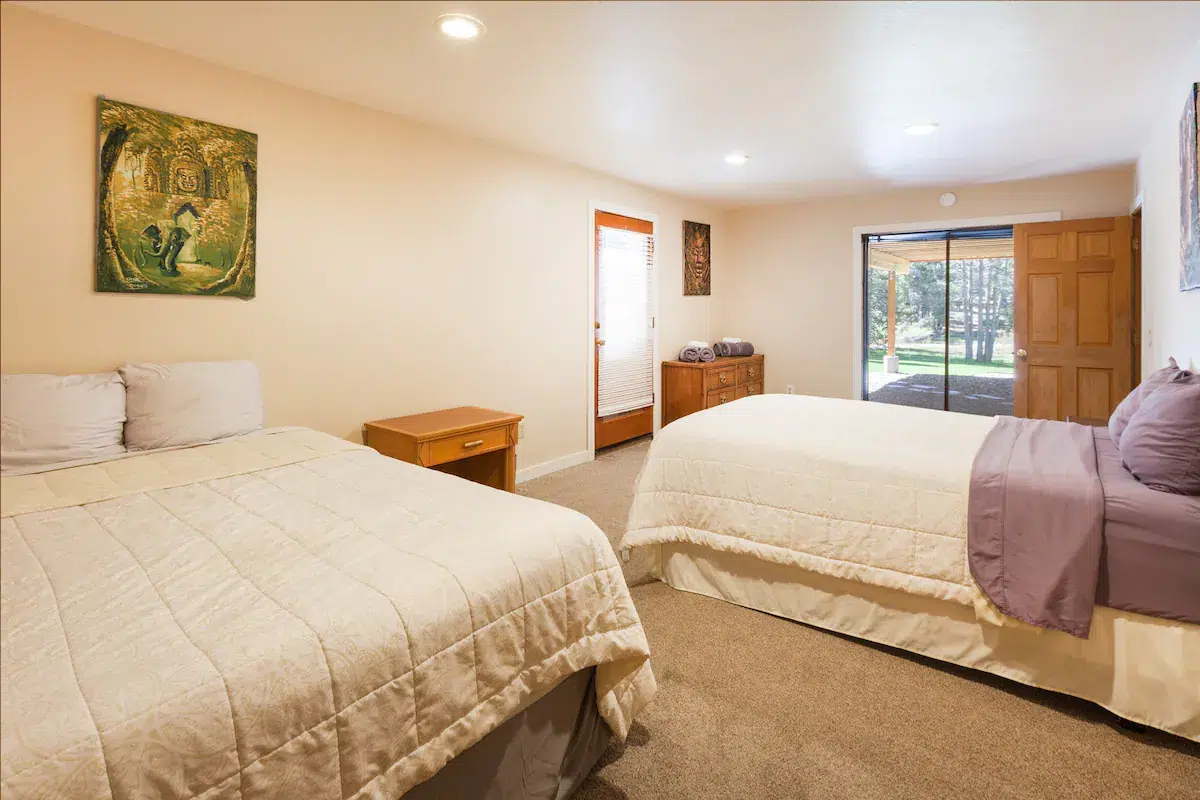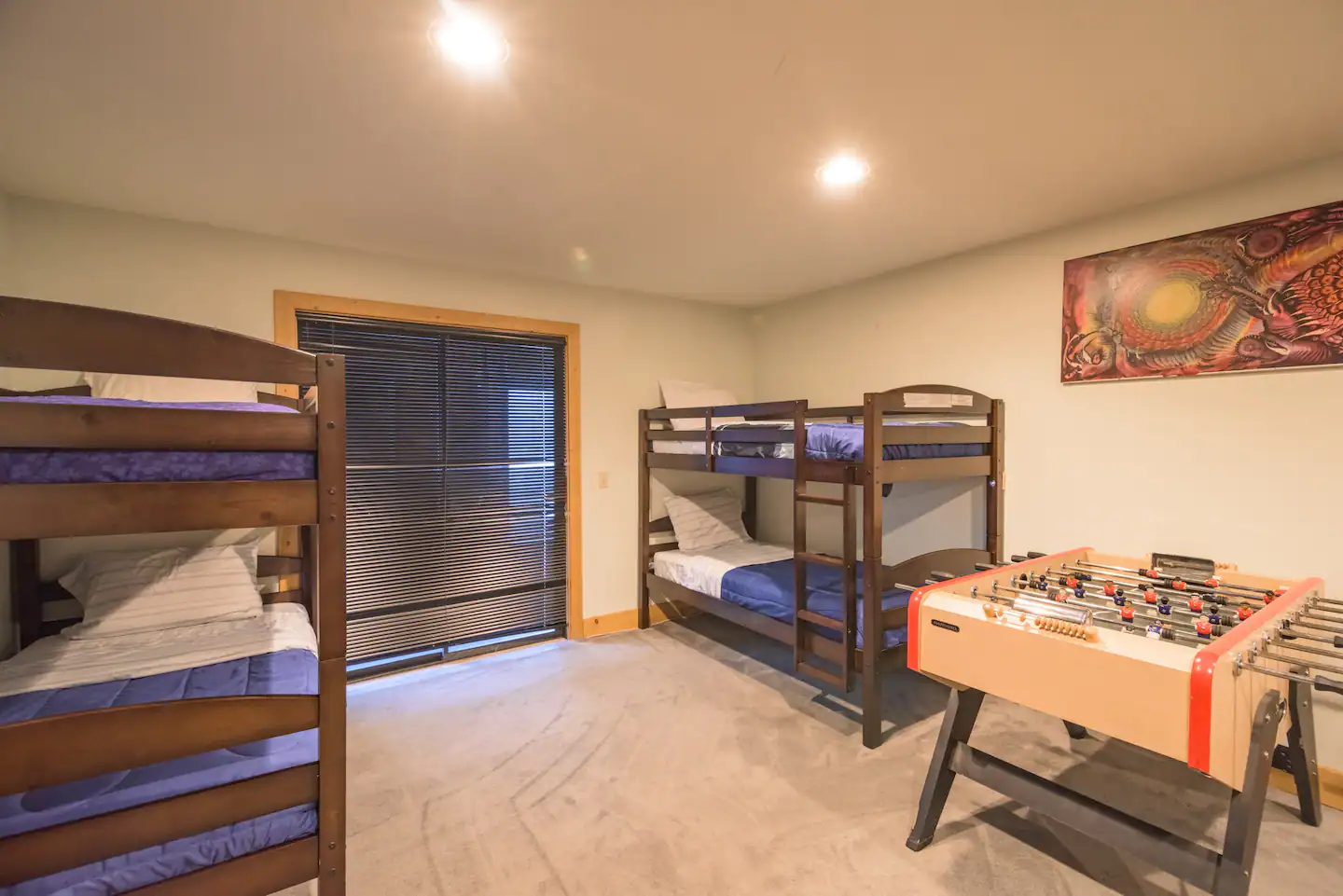 ROOM 7: BUNK ROOM
This room can accommodate four people.
$2200 pp – 3 LEFT

REGISTER
Requests are taken on a first come, first serve basis. Upon submitting your registration request, we will follow up with a confirmation email including all the details to complete your booking shortly thereafter.
POLICIES
COVID Policy
As this is a hands-on, in-person experience with shared practice space, meals, and shared sleeping quarters, we will not be able to maintain proper social distancing, nor will we require that participants wear a mask. If you feel as though you want to wear a mask, we absolutely respect and honor that. We understand that everyone is at a different place with Covid, so we ask that all participants are mindful of their surroundings in the week(s) leading up to this special weekend. The location will be clean, tidy, and prepared to receive the group. Our aim is to create a safe and comfortable environment while enjoying a return to in-person experiences. Please reach out with any questions or concerns.
Refund Policy
This weekend experience asks that you commit 100%. There is a strict no refund policy, however, should you be unable to attend your reservation is transferable to a friend or family member.
WHAT IS OUR BREATH COLLECTIVE
We are a subscription-based virtual breathwork community that offers daily breathes to members all across the global – from Brazil to the US to Europe and Australia. Our team of guides specialize in all the major forms of breathwork including Wim Hof, rebirthing, Zen practice, yogic pranayama, DNS, and XPT.