GATHER. BREATHE. CONNECT.
Join us for a weekend of breathwork, nature, and human connection at a private estate in Topanga, CA on October 20-22, 2023.
Register Now
community  noun ~ com·​mu·​ni·​ty | \ kə-ˈmyü-nə-tē \
a group of people who have similar interests or who want to achieve something together
**********************
For the past couple of years, our sense of community has been altered, and we've been forced to adapt. We have been told that the one thing that truly connects us, our breath, to ourselves and each other is the very thing that is considered dangerous. All of this has had a tremendous impact on each of us, in particular our social nervous systems.
The strong calling to gather is stronger than ever. As a "collective," our commitment to cultivating this community through the breath is more vital than ever, which is why we are thrilled to share a weekend gathering of breath, nature, and real, in-person connection to reignite our full expression as human beings.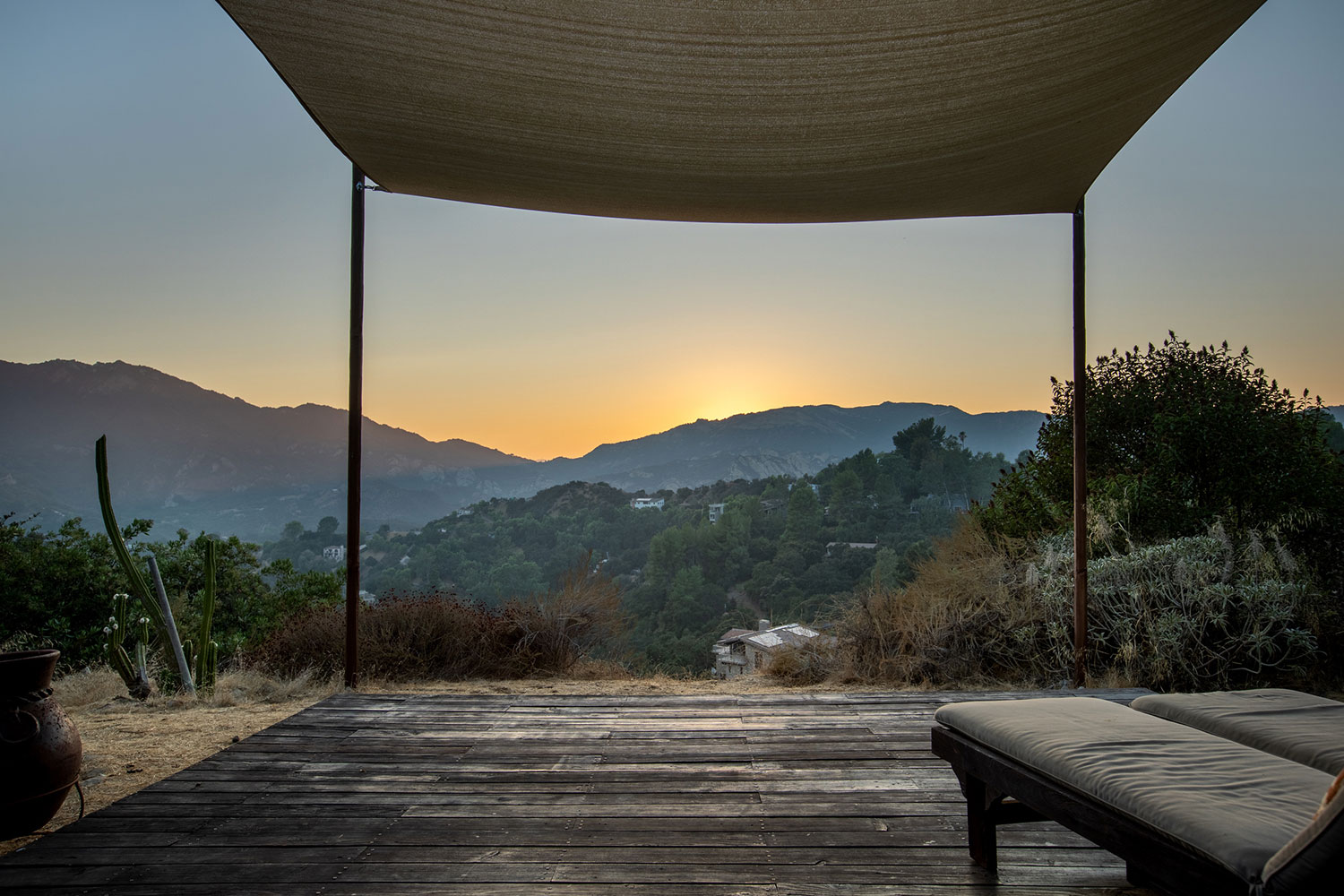 The gathering is exactly that – a place where like-minded human beings can come together and safely explore what it means to be truly alive. Through a curated program of fun, impactful practices and an open dialogue that will allow you to dive deeper into the connection of your mind and body, we give ourselves the opportunity to reset, elevate, and step into the extraordinary. And to sweeten the deal, we are fortunate to be able to do all of this on a very special and exclusive property in Topanga Canyon.
We welcome all levels and abilities.
Please note: Spaces are very limited — book now to reserve your spot.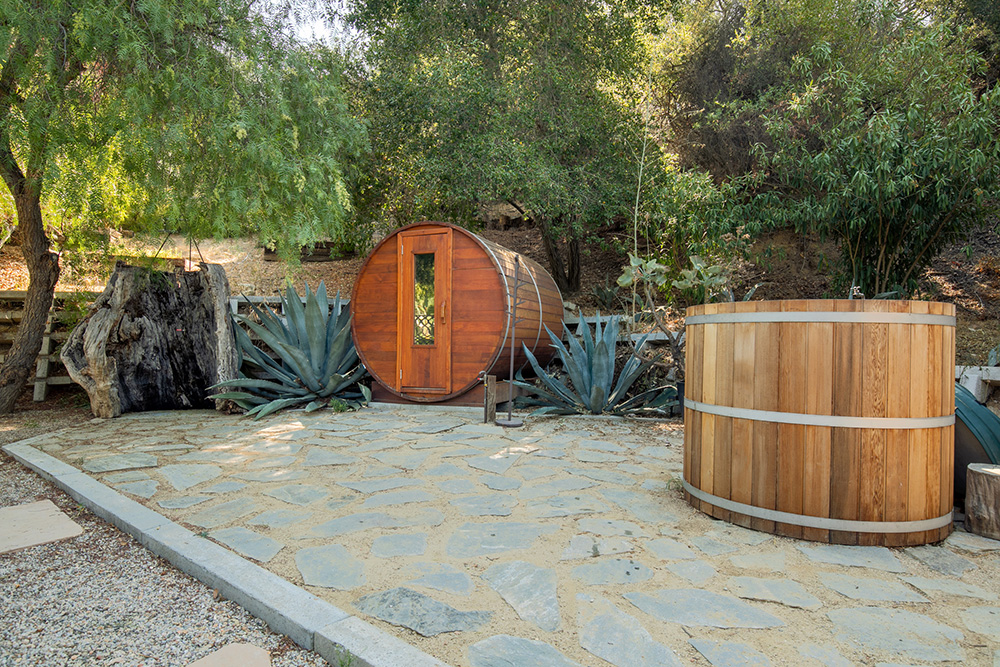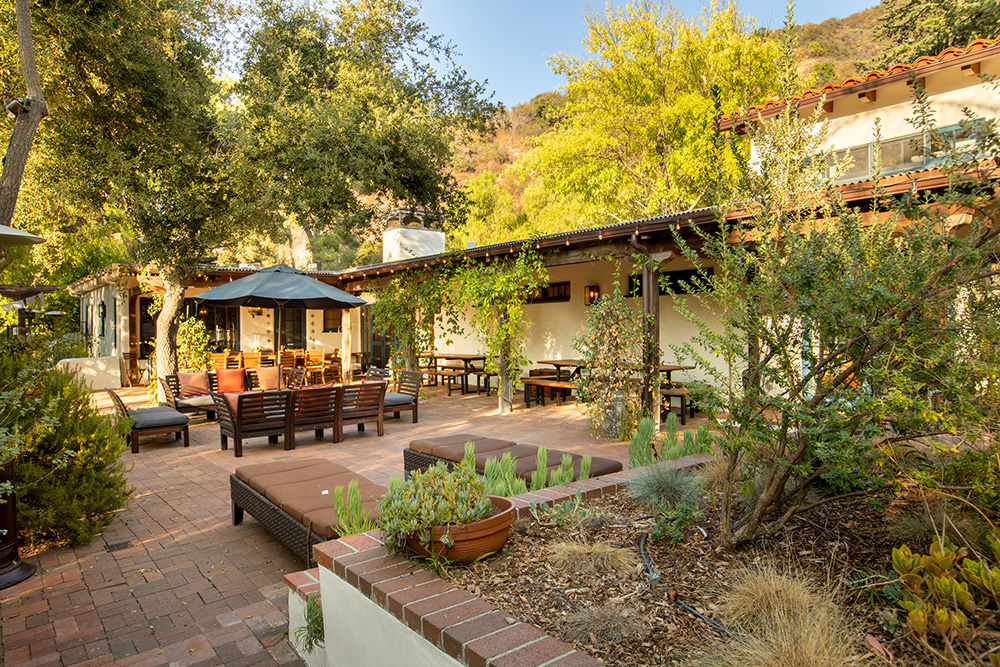 Weekend Schedule
May 27-29, 2023
FRIDAY, OCT 20
12 PM: Check-In – Arrive any time after 12 pm – try to come early so you can miss traffic & enjoy the property
5 PM: Welcome Session, featuring introduction, guided breathing session + cacao ceremony
7 PM: Farm-to-Table Dinner
SATURDAY, OCT 21
8 AM: Sunrise Session // morning activity & breathing session
11 AM: Farm-to-Table Brunch
12 PM: Free time // creative block, hiking, exploration, or relaxation
1 PM: Afternoon Activity // TBD
4 PM: Exposure Session // Breathwork + Barrel Sauna & Ice Bath
7 PM: Farm-to-Table Dinner
SUNDAY, OCT 22
8 AM: Sunrise Session // Morning movement + breathing session & closing circle
10 AM: Exposure Session // Barrel Sauna & Ice Bath
11 AM: Farm-to-Table Brunch
12 PM: Check out
* Schedule subject to change
WHAT IS INCLUDED:
Your reservation includes lodging Friday and Saturday nights. Choose from various accommodation options across a gorgeous 10-acre property in the heart of Topanga Canyon.

Breathwork, movement with the OBC crew, cold exposure, and barrel sauna sessions.

Intensive personal work through group sharing and practice sessions.

Group meditations (optional)

Nutritious, organic meals prepared by our chef: dinner on Friday, brunch and dinner on Saturday, and brunch on Sunday.

Free time for exploration
YOUR GUIDES
Our team of breath guides specialize in all the major forms of breathwork including rebirthing, Wim Hof, yogic pranayama, Zen practice, and more. With years of training and practice, each one provides their own unique perspective and approach to sharing about breathwork that will enhance your learning experience. Our guides also have extensive experience in training various modalities of healing from yoga, somatic experience, cold and hot exposure, and more.
ACCOMMODATIONS & PRICING
This exclusive property is a place for connection and discovery, allowing you to absorb the wisdom of nature all around you and inside of you. It is a place to slow down and disconnect from the busyness of everyday life. But, most of all, it is designed to foster deep levels of connection between people in real life. From beautiful practice spaces to countless nooks and epic perches, this is a place to do just that: commune – with a higher spirit, nature, and, most of all, with each other. All prices include activities, food, and lodging for the entire weekend.
LA CASA (MAIN HOUSE) – THE TRIPLE
THE TRIPLE sleeps (3) people in single beds and shares 1.5 bathrooms with The Double Room. If booking for multiple people, please note roommate(s).
$1200 per person – 3 LEFT
LA CASA (MAIN HOUSE) DOUBLE
THE DOUBLE sleeps (2) people in single beds and features an epic skylight with wraparound windows. This lodging shares 1.5 bathrooms with The Triple. If booking for multiple people, please note roommate(s).
$1200 per person – 2 LEFT 
LA CASA (MAIN HOUSE) MASTER SUITE
This is a deluxe suite in the master bedroom of the main house. It contains one king bed and is suitable for 1 or 2 guests. If booking for two people, please note roommate.
Solo $1600 / Shared $1200 pp
LA CASA (MAIN HOUSE) – THE LOFT
A bunk room accommodating (6) people with a unique loft, private bath, walk-in closet, and library sitting room. It has its own private entrance that spills onto the main patio and is right next to the hot tub deck. Perfect for a group of friends!
$1000 pp – 6 LEFT
LA CASITA (GUEST HOUSE)
La Casita is the world's cutest guest house, with its own outdoor seating area and front-of-house parking. It also has its own kitchenette, including a refrigerator, Wolf convection oven, stovetop, and climate control in both rooms. It features a full bath with ceiling-to-floor natural light and a heating unit. It includes two rooms, each with two single beds. Both rooms have full climate control.
Single – $1200 pp – 4 LEFT
TEA HOUSE SINGLES
Below The Nest (our practice space) is a communal tea house where people can lounge, read and relax. Also, features four completely private single lodgings, each complete with climate control and Murphy beds that convert into writing desks should you need to spend a little time with your work. Just steps away is a beautiful shared bathhouse with a private shower, commode, and extra outdoor sink.
$1300 pp – 4 LEFT
THE A-FRAME CABINS
Four unique cabins comfortably sleep 2 in single beds for a total of (8) guests. All are equipped with power outlets and space heaters for chilly nights. Our glamping guests have full access to shared outdoor showers.
Solo $1300 or Shared $1000 pp – 4 LEFT

THE NEST – PRACTICE SPACE
Perched atop the Upper Village is the Nest, our practice space. The oak floors are warm. The space is light and airy with wrap-around windows and deck for a beautiful view of the property
LALA LAND – SPA PLAYGROUND
Guests can take time to explore the property whilst they digest their workshops and reflect on their day's classes. Together with new and old friends, guests will be able to enjoy the multiple relaxation facilities in order to immerse themselves fully in the experience.
In order to realize our Limitless Potential, we must each take the time to pause, connect and find congruence as we build up our knowledge and self-love.
Jacuzzi
Resistance lap pool
Cold plunge
Cedar Sauna
Waterfall shower
Spanish garden patio
STEP 1: REGISTER
Upon submission of your registration request, you will be prompted to pay your non-refundable deposit (Step 2). We will follow up with a confirmation email including all the details to complete your booking shortly thereafter.
POLICIES
Cancellation / Refund Policy
This weekend experience asks that you commit 100%.
Our Breath Collective does not offer refunds for the deposit for any reason. However, should you be unable to attend, your reservation is transferable to a friend or family member.
If you should need to cancel before September 15, 2023, payment deadline, you will not be responsible for the remainder of your payment. However, should you need to cancel on or after September 15, 2023, the rest of your payment must be paid in full.
Our Breath Collective is not responsible for your expenses incurred in preparation for any canceled retreat, such as airline tickets, loss of work, extended lodging, and other costs associated with preparing for your trip.
When is my remainder due?
Remainder payments are due September 15, 2023. Registering after September 15 means your deposit and remaining payment are due immediately.
Travel Cancellation Insurance
You'll need to read and understand our cancellation policy before you make a reservation. Naturally, no one books intending to cancel or postpone their retreat, but unexpected things do happen, so please consider purchasing travel cancellation insurance. Depending on the policy and conditions, travel cancellation insurance will pay for some or all cancellation fees. With most agencies, insurance must be purchased within 14 days of making your reservation. We strongly recommend purchasing cancellation insurance through your travel agent or visiting the following website to compare insurers: www.worldnomads.com.
COVID Policy
As this is a hands-on, in-person experience with shared practice space, meals, and shared sleeping quarters, we will not be able to maintain proper social distancing, nor will we require participants to wear masks. If you feel as though you want to wear a mask, we respect and honor that. The location will be clean, tidy, and prepared to receive the group. We aim to create a safe and comfortable environment while enjoying a return to in-person experiences. Please feel free to reach out with any questions or concerns.
WHAT IS OUR BREATH COLLECTIVE
We are a subscription-based virtual breathwork community that offers daily breathes to members all across the global – from Brazil to the US to Europe and Australia. Our team of guides specialize in all the major forms of breathwork including Tummo, rebirthing, Zen practice, yogic pranayama, DNS, and XPT.