Have you been wanting to go deeper in your breathwork practice?
Do you love how breathwork makes you feel, but you are not sure how or why it's working?
Are you a yoga teacher, breathworker, bodyworker, athlete, artist, or anything in between and want to integrate new tools for facilitation by understanding more deeply why you are doing what you are doing and how it works?
Are you wondering how your breath can be your biggest ally at this time?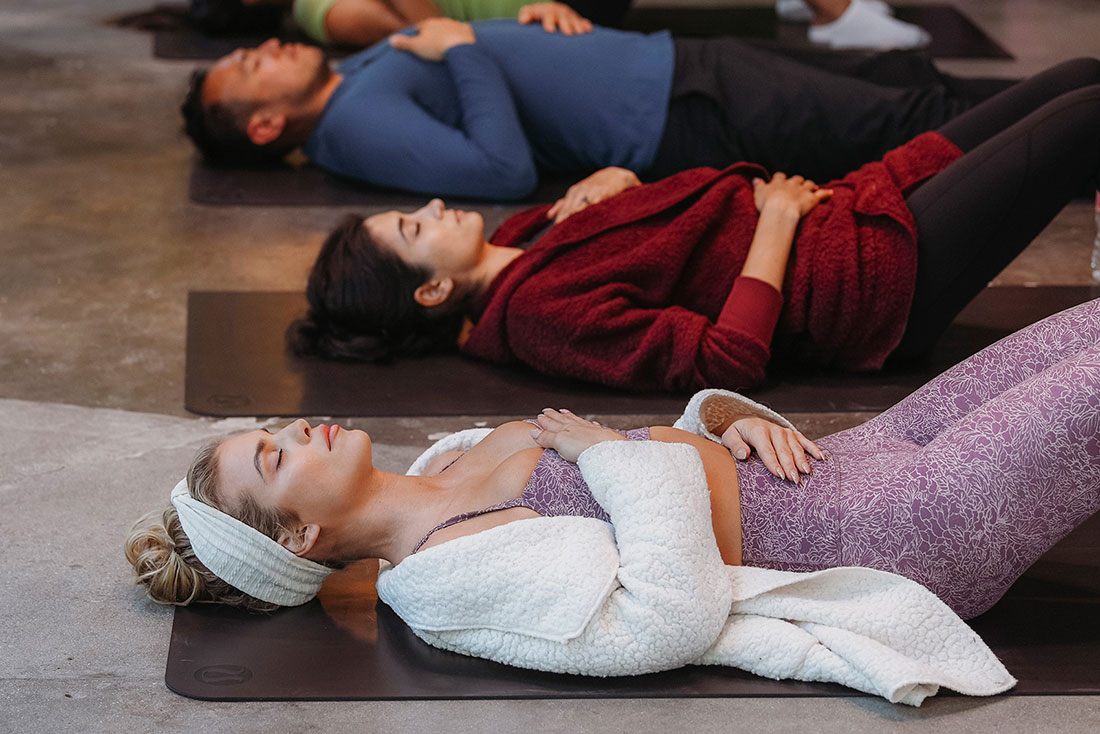 Sharpen your breathwork tool kit and elevate your awareness for a life upgrade.
The singular tangible and fundamental constant of your entire life is your breath.
It is the ongoing invisible reality, reflective of deep inner personal workings including feelings, thoughts and tendencies about your entire life.
Solidifying a consistent practice with a principle understanding of breathwork is a gift to every part of your life – including those parts outside of your physical body.
It's a shame that breathwork is not taught in school, but in some ways, the best things in life are hidden in plain sight and hold treasures more valuable than the world's most precious stones.  Some of the most important things worth learning about aren't taught in school anyhow.
Luckily, we can still learn breathwork now.
When you know the foundational principles, you empower yourself with an ever-present resource to ground and be an anchor for those around you.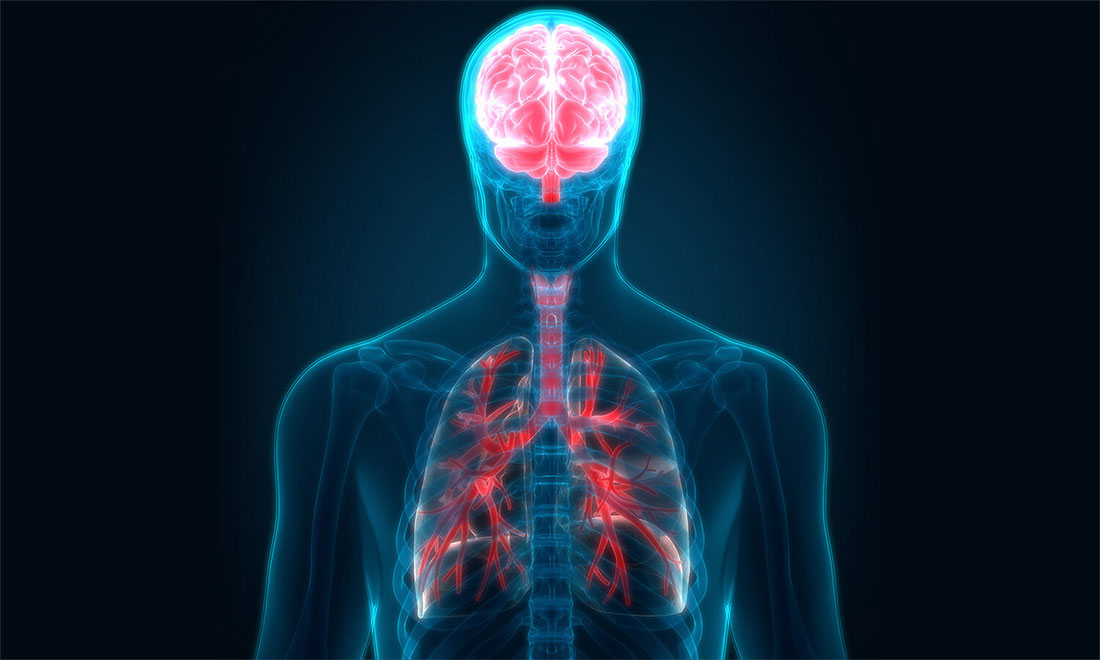 Learn simple and powerful breathwork practices from 1 to 30 minutes that you can share with your students and clients whether in private practice, in groups or online.
Breathwork Intensive: The Fundamentals of Breathwork is a key that unlocks the door from the inside of YOU.
We believe you learn by doing first, and then understanding. This is an inside out approach, beginning with experience and then giving context about that experience so that you have a felt understanding for your own life and practice first.
This course is a compilation of technique, approach, perspective, direct experience, and applied practice from Reis Paluso, Luke Wientzen, Samuel Whiting, and Kimberly Johnson.
In less than one month, you will gain a fundamental understanding of breathwork and conscious breathing practices from a 360-degree view.
Drawing from a wide range of knowledge including Wim Hof, Rebirthing, pranayama, and more, we have dissected each and have distilled the key elements into a unique multidisciplinary approach.
Rather than focusing on one style or method of breathing, we choose to look at the underlying principles to be able to direct physical, mental, and emotional states in the direction we want to go.
After all, every day, body, and breath is different, meaning there is no one-size-fits-all breathwork technique or method.
WHAT THIS COURSE INCLUDES
✅ Four 3-hour Saturday sessions
✅ A one-month membership to Our Breath Collective* to assist in developing a daily practice and to experience the principles in action from a variety of instructors
✅ A 30-minute one-on-one private coaching call with Reis or Luke
* If you currently have a subscription, you will not be charged for the month of July
WHO THIS COURSE IS FOR
🌬 Anyone who values breathwork but wants to expand their knowledge and possibly even begin to share it within their circles and beyond
🧘‍♀️ Yoga teachers interested in understanding breath outside of classical pranayama for an added layer into their teaching
✨ Life coaches who lack experiential training in breath technique but want to use it as a tool for shifting their clients from one state to another
🧠 Psychologists who take on other's emotions and are looking to utilize a tool simultaneously for clients and self to assist in holding a safe space
🏥 Healthcare workers who can benefit from immunity-boosting and safeguarding self-regulation practices to fortify their well-being
🏃 Athletes ranging from professional sports to your weekend warrior looking to elevate their performance
💪 Biohackers who have grown bored of hearing one perspective from one breathwork school of thought and are looking for a deeper layer of human performance
🙋 All individuals who are sick and tired of feeling dominated by fear or anxiety and are interested in taking the reigns of their physical, energetic, and mental health
What You Will Learn
In our structured 1-month plan that holds you accountable, you will gain a comprehensive understanding of breathing and know how to apply what you learn in the context of your own personal journey through life.
Together, we will break down the principles of breathing – from the physiology, chemistry, mechanics, and the various 'knobs and levers' for directing the breath so that you will be able to steer yourself in the direction you want to go.
Rather than relying on unwanted and unconscious patterns or tendencies, you will open up new levels of awareness and feel empowered to self-regulate.
A new appreciation for the innate capacity of the human body will expand exponentially.
So whether you are feeling anxious, stressed, tired, or even frozen, you will come away with new strategies for consciously shifting your state into more love and presence. If you are looking to level up your performance, focus, and creativity, you will have real-time tools to find flow.
And most importantly, you will take your power back.
Why Now?
There's never been more information available around breathing, and how imperative respiratory health is. Coupled with the environmental urgency to boost your immune system and overall health, it is crystal clear that the time to be tuned into your breath is right now.  
The skill of using your breath as a tool takes education, understanding, observation, and practice. When approaching all sides of a breath practice in a skillful way, you inherently become more primed for optimal physical and mental well-being.  
We are living in a moment in time that every single individual's character and composure is being put to a great test…and this course will offer a unique skillset which inevitably will upgrade the quality of your life, thoughts, and heart in a way that will answer this moment and beyond.
Before I started the Breathwork Intensive, I knew that breathing was something I needed to look into for my own well being. I had no idea how to start or which style of breathing to pick. I could not have anticipated how much more aware of my breathing I would get during the course and how much I'd learn about the science behind it. I especially love that I got to know so many diverse styles of breathing and not only 'the one and only' style. Thank you guys. – Eva S.
I feel so grateful for OBC (Reis, Kim and Luke) and the Breathwork Intensive! After a little over a year of doing breathwork, primarily the Wim Hof Method, I had a thirst for more. Breathwork is so powerful and feels so good, I knew I wanted to learn more but I wasn't really sure where to start. The Breathwork Intensive is the perfect course! It taught me multiple theories and principles of breathing and gave me a broad knowledge base to continue my journey. It was incredible to have three teachers with different but complementary styles who have a deep understanding of the breath and the mechanics behind it. Finding a true balance and blend of different techniques is a rare find. I highly recommend this course to anyone wanting to learn more about the breath and have an amazing experience as well. Oh, and the community within the group was a special, unexpected bonus! Thanks OBC fam! – Scott H.
Information
DATES: March 2021
TIME: 4 x Saturdays – 9 AM – 12 PM PST
LOCATION: Zoom
COST: $327
* this is an intimate group training and space is limited
** cost includes 1-month Membership to Our Breath Collective ($40 value) and a private one-on-one 30-minute coaching call with Reis or Luke
Weekend Breakdown
Week 1: THEORY & PRINCIPLES OF BREATHING
General physiology of breathing
Anatomy of breathing
Breathing chemistry: O2, CO2, NO
WEEK 2: MECHANICS OF BREATHING
Key breathing functions & principles – patterns of breath, breath holds, nasal vs mouth, etc.
Breathing schools of thought and methods applied
WEEK 3: NERVOUS SYSTEM & THE BREATH
How breathing connects to the nervous system
Emotional and physical responses to breathing
WEEK 4: PERSONAL BREATHING ASSESSMENT
Examine and understand your breathing tendencies
Bodywork from improved mechanics
Breathing interventions to improve your personal practice
Developing your own breathing protocol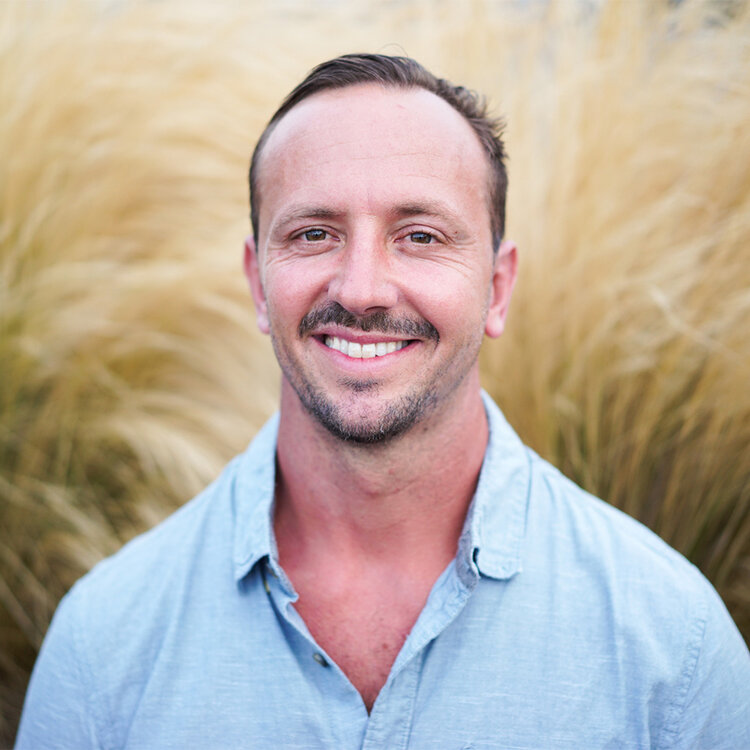 Luke Wientzen
Luke has studied breathing in a wide variety of domains. He has taught yoga for 12 years and is thoroughly trained in classical pranayama.  Luke's first breathwork experience was in 2004 with Judith Kravitz (Transformational Breathwork method) and he was profoundly impacted by the place it touched within him.  Years later, Luke attended a Rebirthing Training led by Leonard Orr and Aaron Overstreet and had powerful healing experiences which reinforced his view of breathwork's immense and widespread value. Luke has also studied with Dan Brule, Kasper Van der Meulen, and other well-known leaders in the breathwork world.  His chief interest lies in the healing, therapeutic and presence-oriented applications associated with conscious connected breathing patterns. Most recently, Luke has studied and applied nasal breathing to rigorous physical activity as a nervous and immunity system training.
Luke is a public high school special education teacher of 17 years, where he incorporates breath practices and techniques for cognitive and focus oriented development for his students.  He serves various roles, including educating fellow teachers through Professional Learning Committees on the value of establishing a personal breath-focused mindfulness practice for their own well being and to enhance their teaching repertoire. Luke is a zen practitioner and believes that practicing breathing is a gateway into transcendence and immediate healing.
Kimberly Ann Johnson
Kimberly's breathing practice began in 1993, as an integral part of her training in Viniyoga. A yoga teacher for 15 years, she incorporated breathwork and pranayama in her classes, as in the Viniyoga tradition the breathing, chanting, and the postures are inextricable and of equal importance. In 2001, she became a Structural Integration practitioner to learn how to feel the breath and facilitate room for breath in the fascia. In 2007, she became a mother which radically altered her spiritual and professional path. Realizing the lack of true care available for women recovering from birth she studied Somatic Experiencing trauma resolution therapy (2011), and Sexological Bodywork (2015), the modalities that helped her most in her own recovery. Since, she has dedicated her life to helping women heal from birth trauma and sexual trauma, as well as democratizing nervous system understanding as a fundamental human embodiment right.
In April 2018, she was introduced to "breathwork" from Luke, and Wim Hof breathing from Reis. The breathwork and ice bath helped heal her allergies, and the community brought about a deep feeling of unpretentious spiritual community – so she's been hooked ever since. She decided to train as a Rebirther, as well as studying breath and the nervous system with Kasper Van der Meulen. She brings her nuanced understanding of yoga, bodywork principles, anatomy, and the nervous system to her teaching.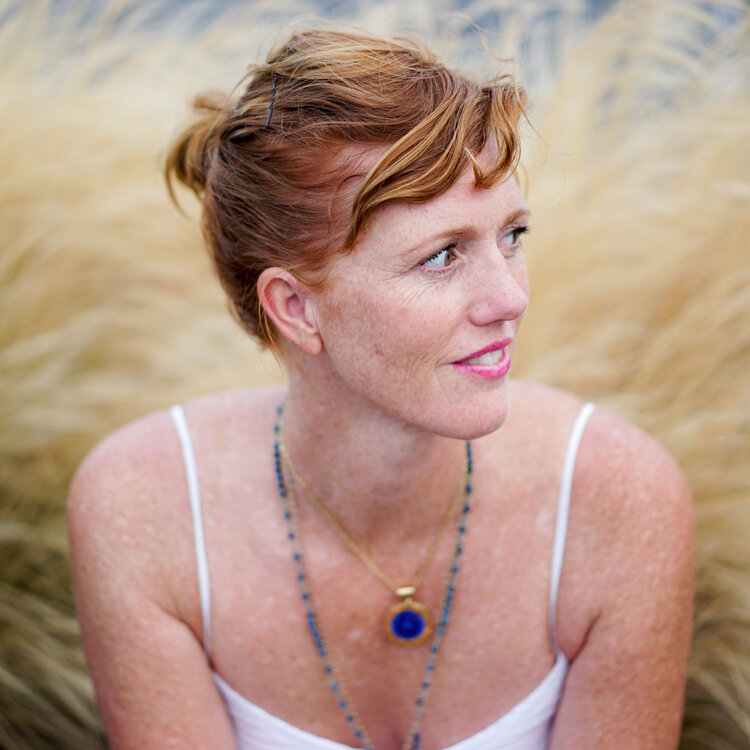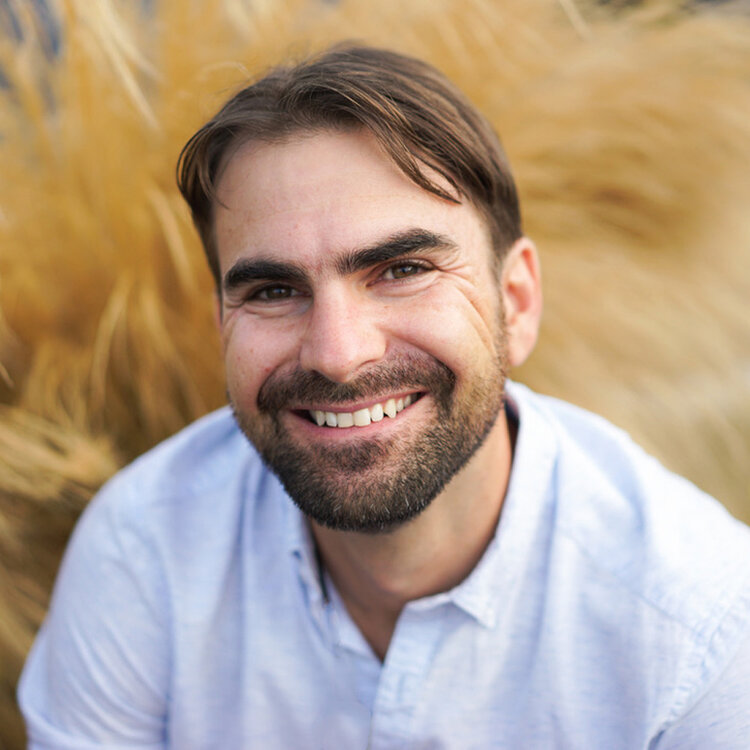 Reis Paluso
Reis's first formal introduction into breathwork came at the hands of Wim Hof via Luke Wientzen. Reis had heard about Wim and was curious to try his practice, only to find that Luke had experience with the Method. After just one breathe together, Reis knew that breathwork was something he needed to dive deeper into.
Before he knew it, Reis found himself on a frozen mountain top at -15C in Poland wearing just his shorts during one of the most transformational weeks of his life. At that moment, he knew that these practices were something he needed to share with the world. He quickly got certified as a Wim Hof instructor and began exploring as many different breath techniques as he could. Studying with other experts including Dan Brule, Brian Mackenzie and Kasper Van der Meulen, Reis has taken the best of what he has learned and has begun to weave the principles into his own teaching.
As a surfer, husband, father of two young girls, and an owner of multiple businesses, Reis has discovered that breathwork is a key in maintaining balance in his life. By making a mind-body connection through the breath and the science behind it, he continues to find new ways to unlock his true potential and be able to dig that much deeper into the things he is most passionate about.
WHAT IS OUR BREATH COLLECTIVE
We are a subscription-based virtual breathwork community that offers daily breathes to members all across the global – from Brazil to the US to Europe and Australia. Our team of guides specialize in all the major forms of breathwork including Wim Hof, rebirthing, Zen practice, yogic pranayama, DNS, and XPT.